Blog

Listen: Nathan Moore's "Hollow" from Dear Puppeteer
by Mike McKinley
December 13, 2010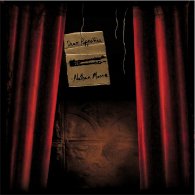 Nathan Moore
has a new record coming out February 1 on
Royal Potato Family
. Here's "Hollow" from
Dear Puppeteer
-- a song that's been in Nathan's live repertoire for a while and one of my favorites. This one always crushes me.
Nathan Moore - "Hollow"
"Hollow" | Nathan Moore by Royal Potato Family
tell a friend
Comments
Dodt
December 13, 2010
I love Nathan's songs...but I'm not sure about his voice on this track. It sounds a little rough in more than one way.

And I understand that it's possible that the voice is reflecting the harship in the lyrics...but even in that case I think it's overdone.

Nonetheless, great song.
aim high
December 13, 2010
i think his voice sounds really good actually. nice background vocals as well. intense song.
Add your comment