Shows
Phish - Super Ball IX
July 1-3, 2011
at Watkins Glen International in Watkins Glen' NY
by Adam King
|
photography by Andrew Hill and Brent Harrewyn
July 14, 2011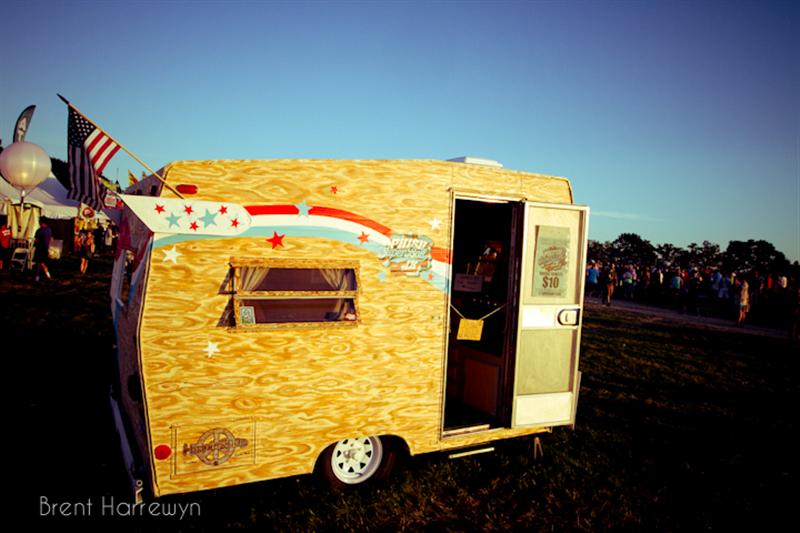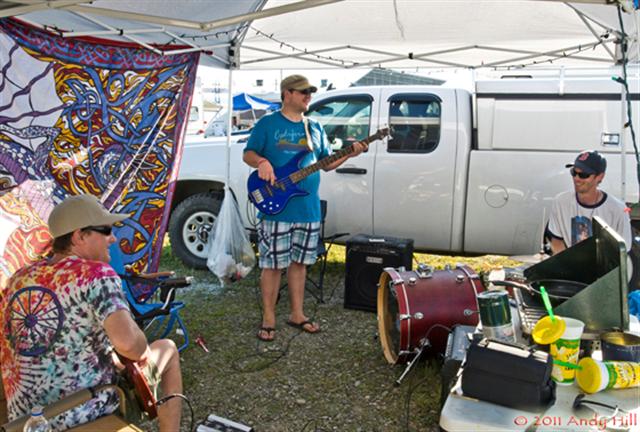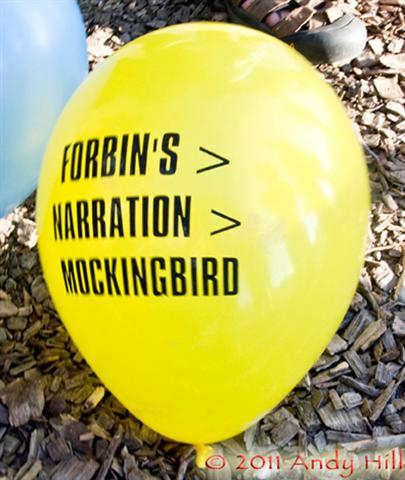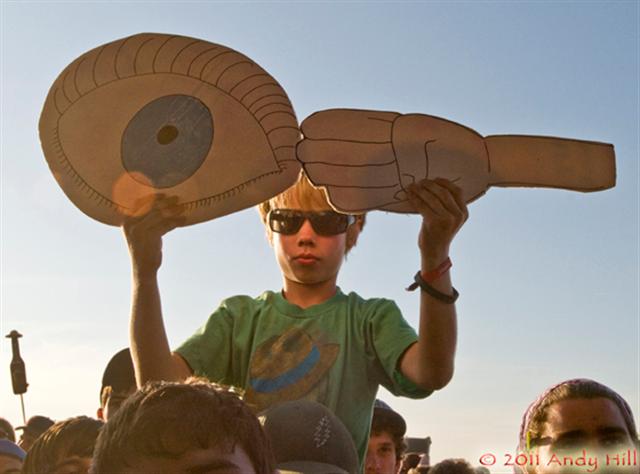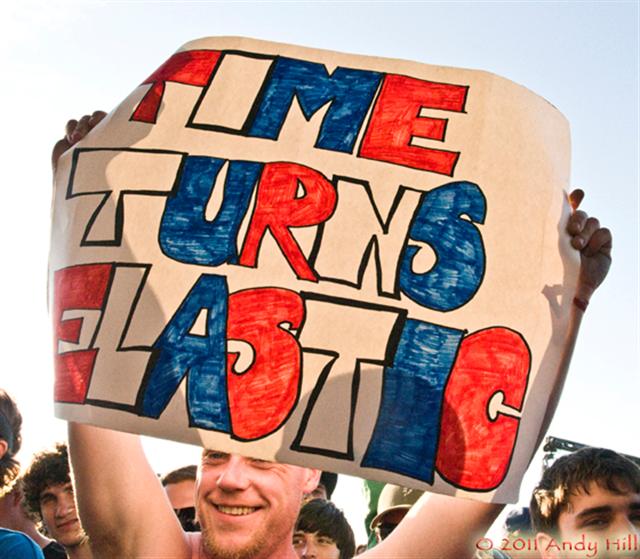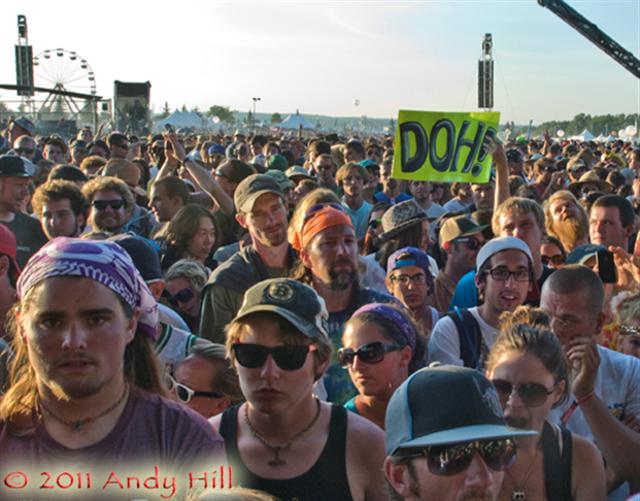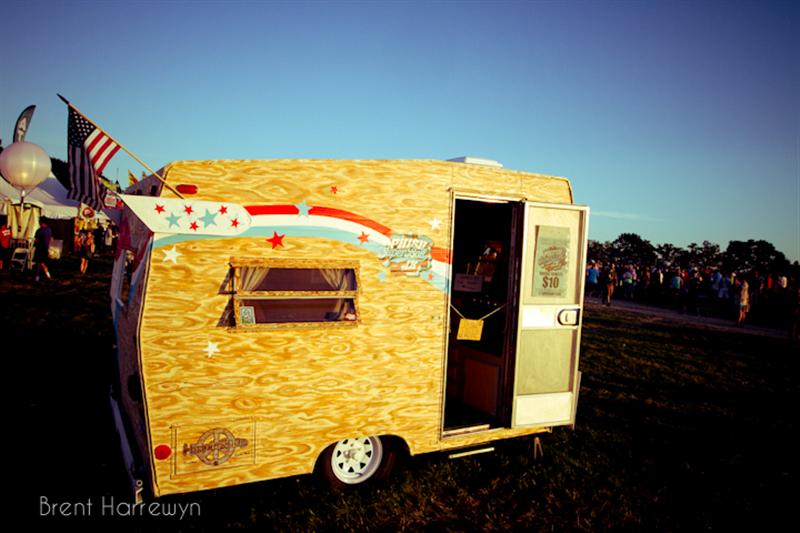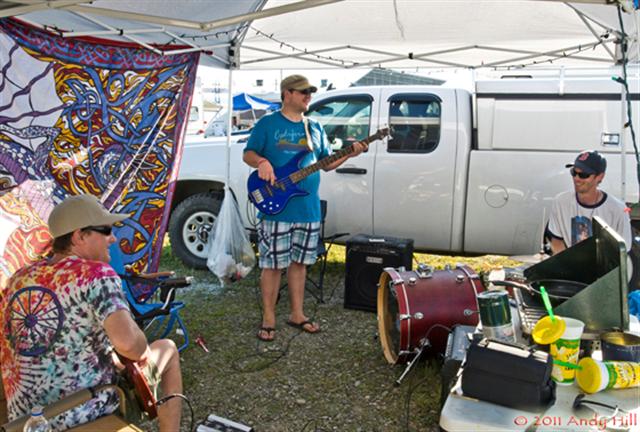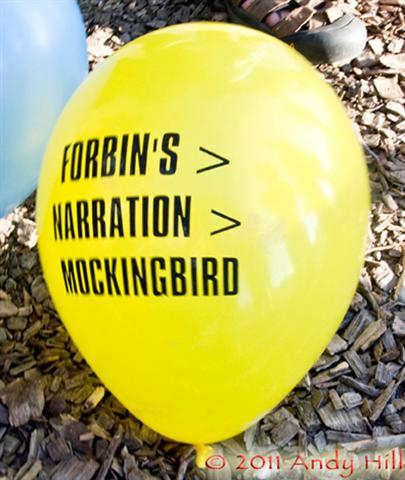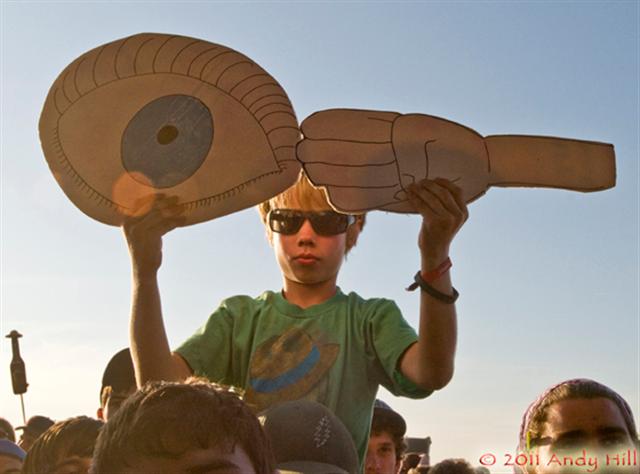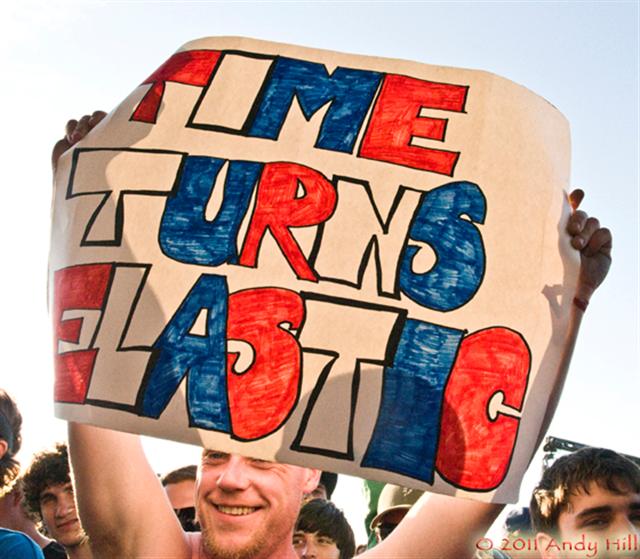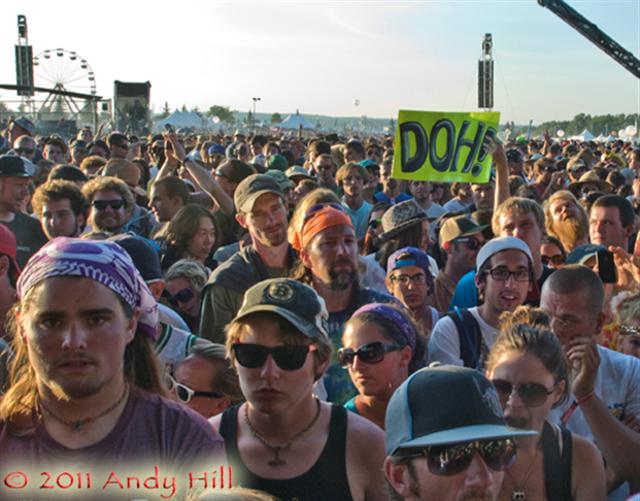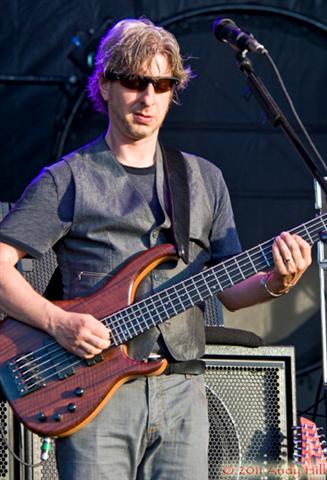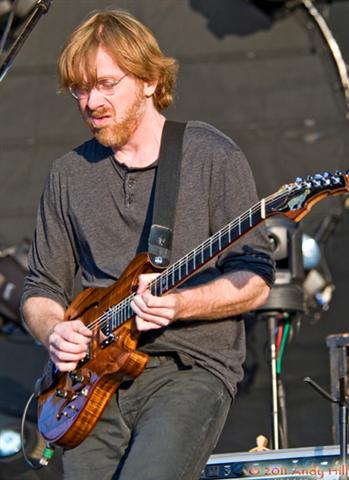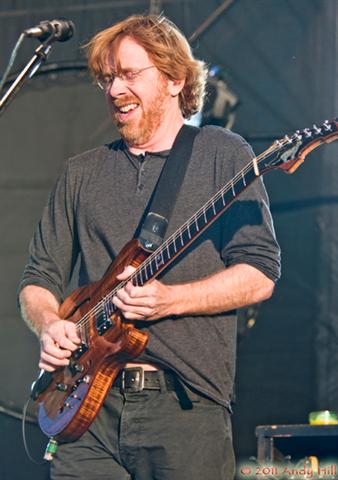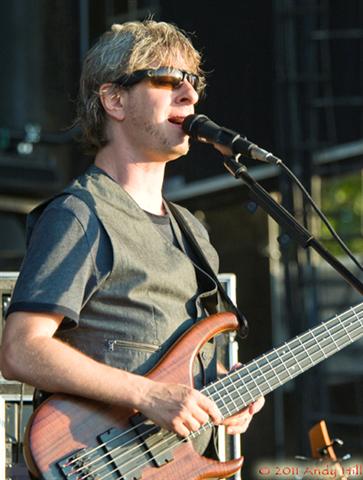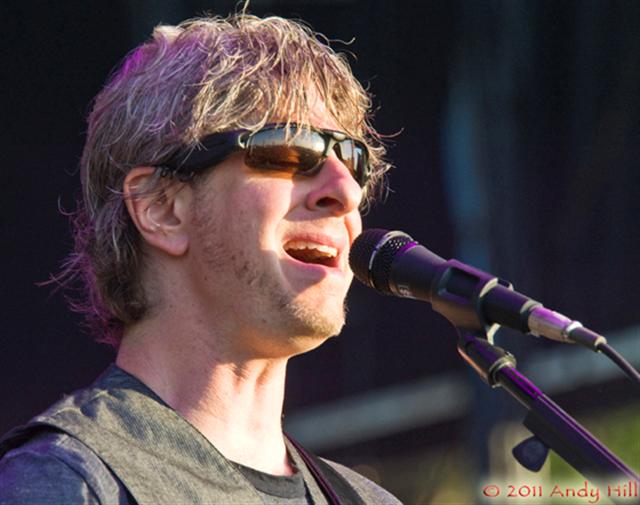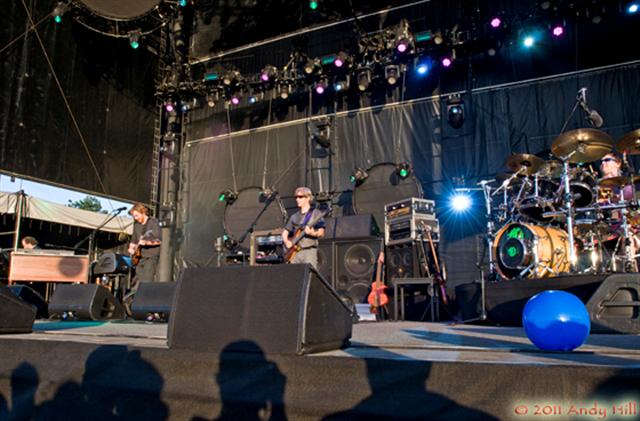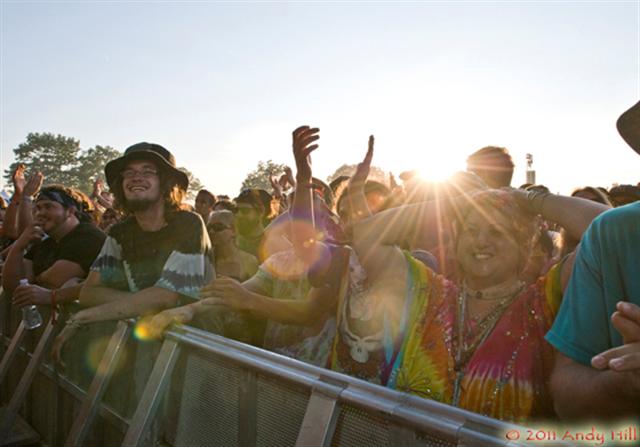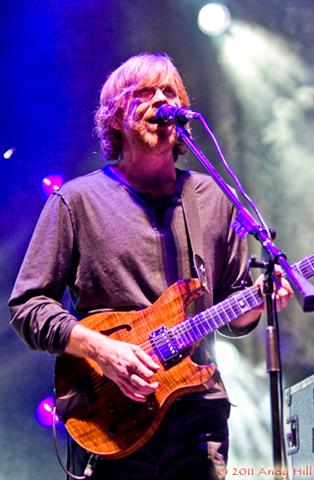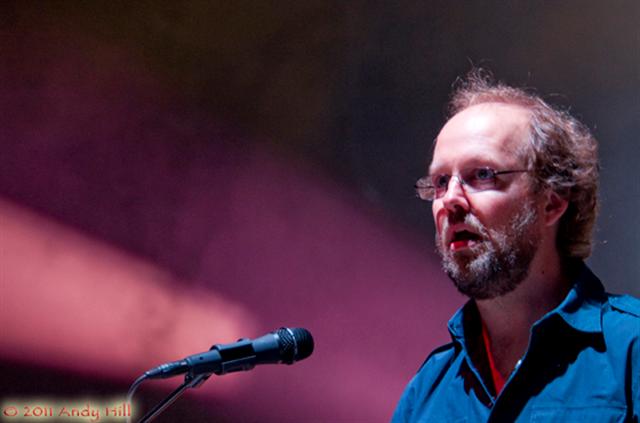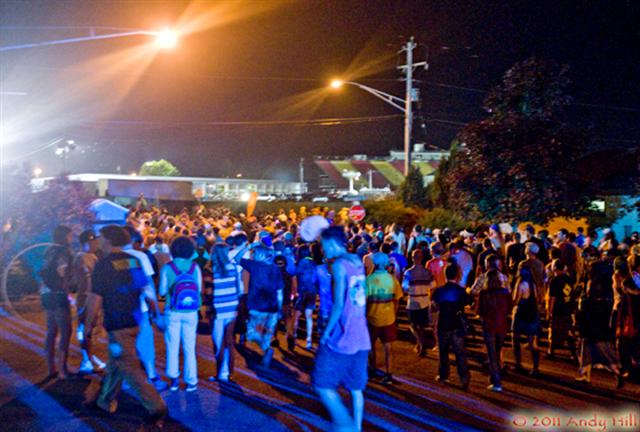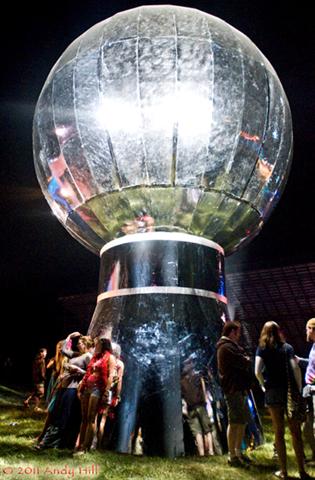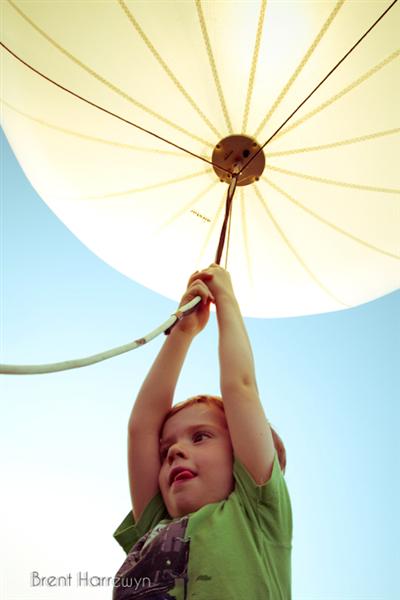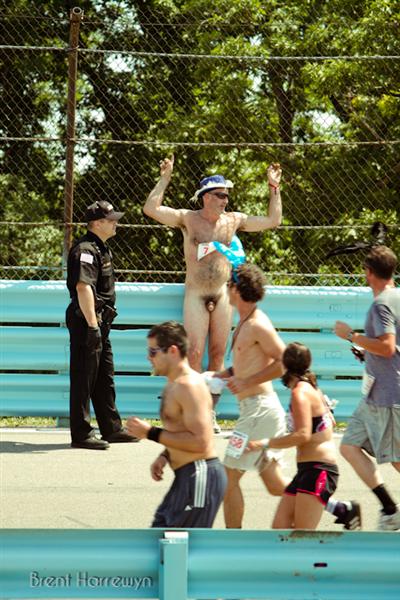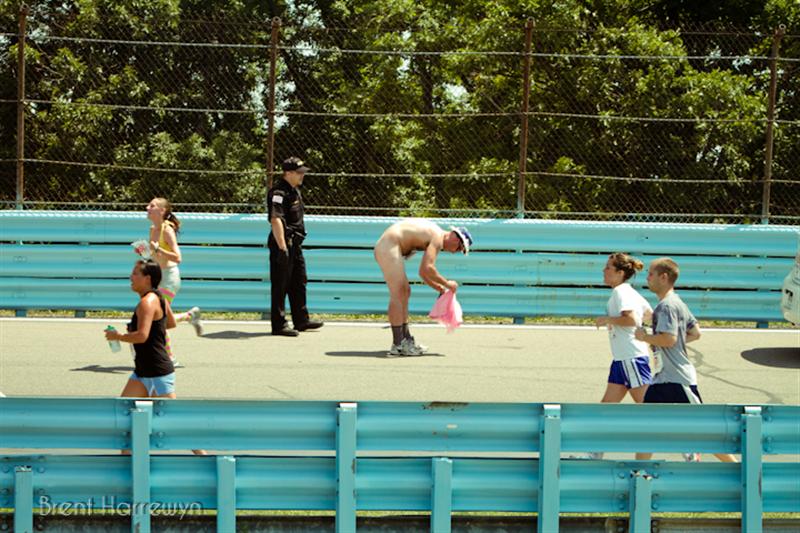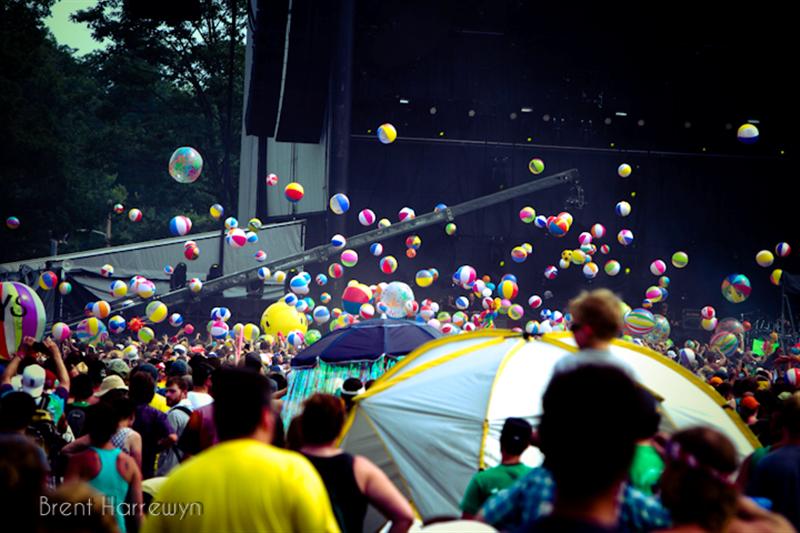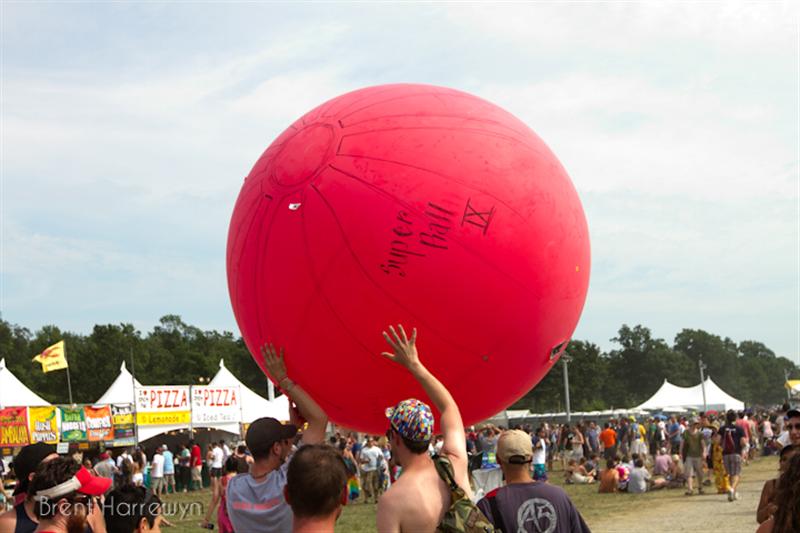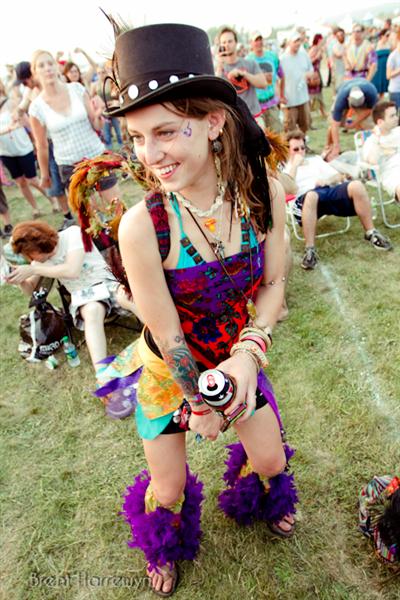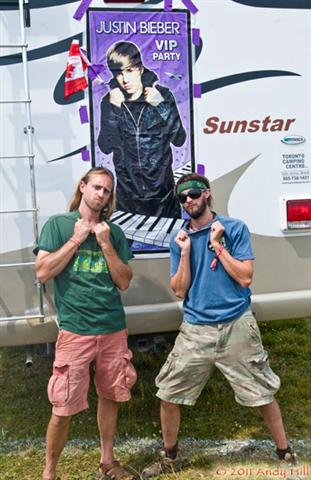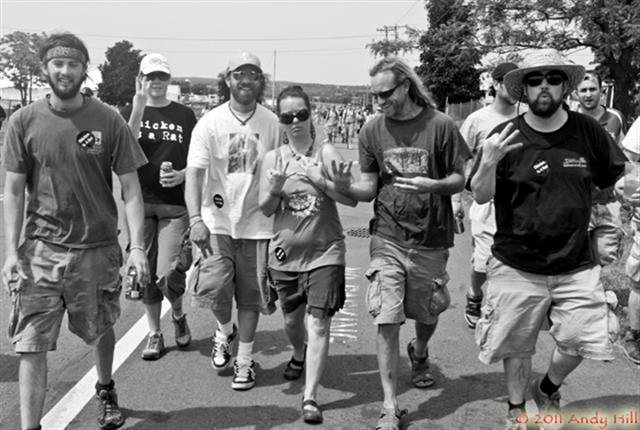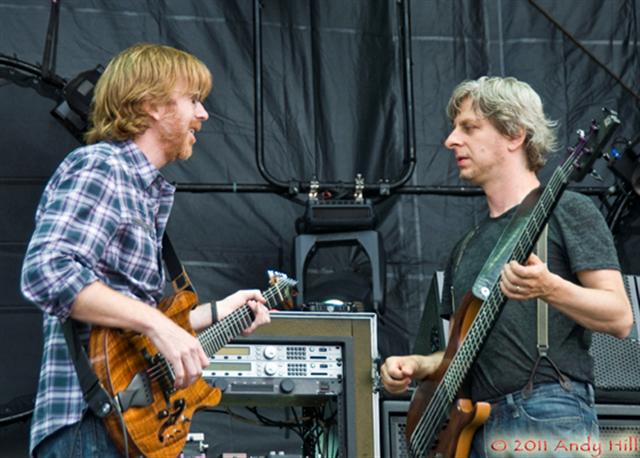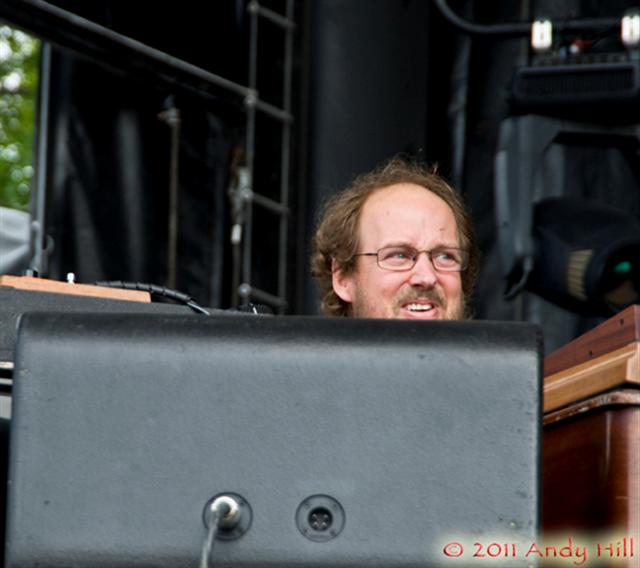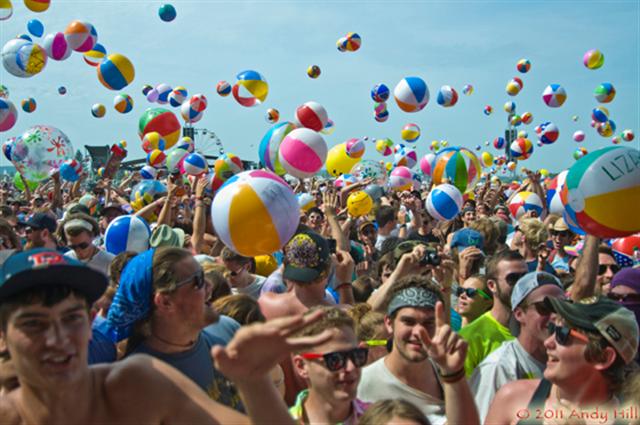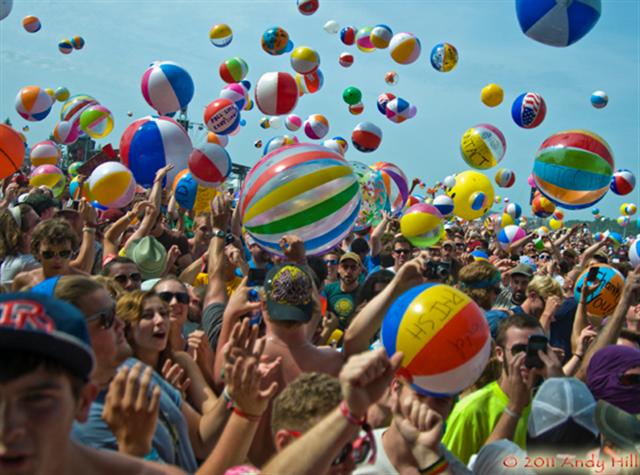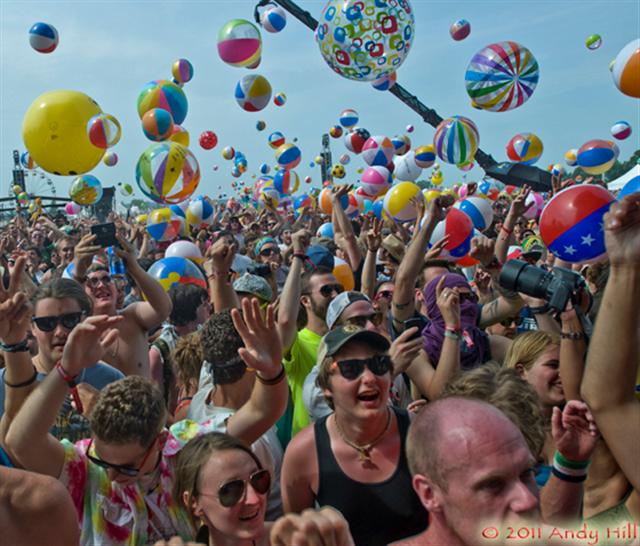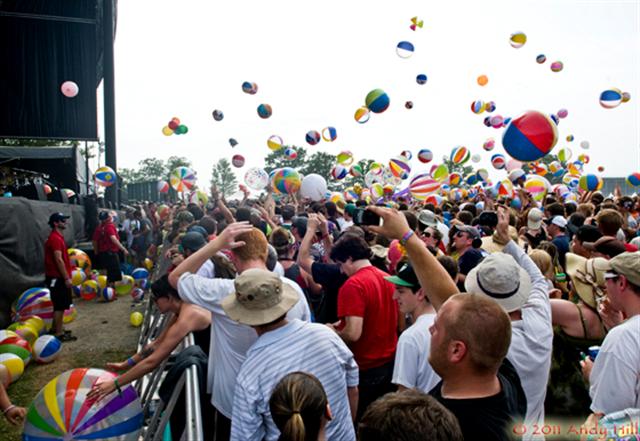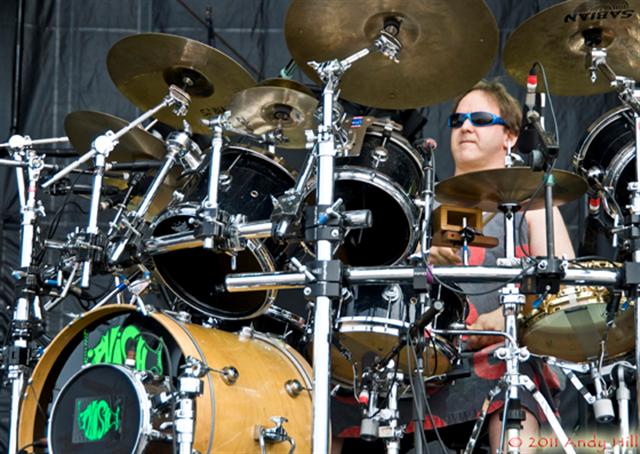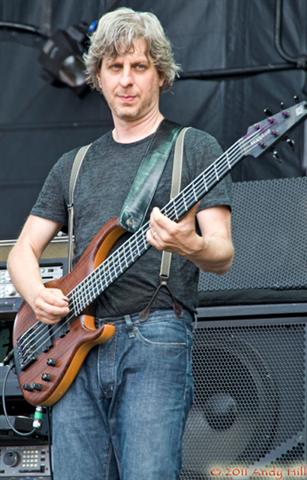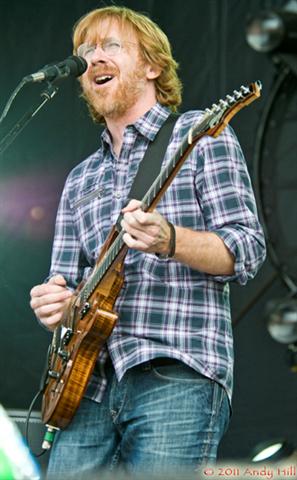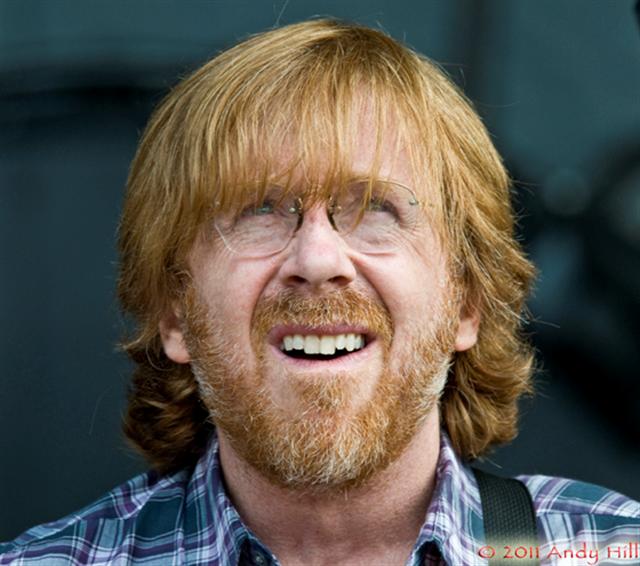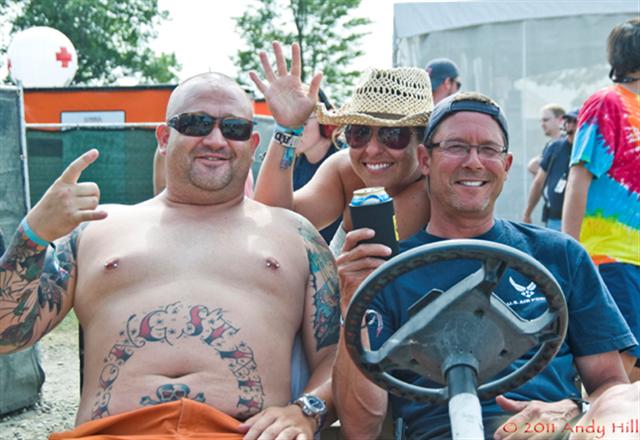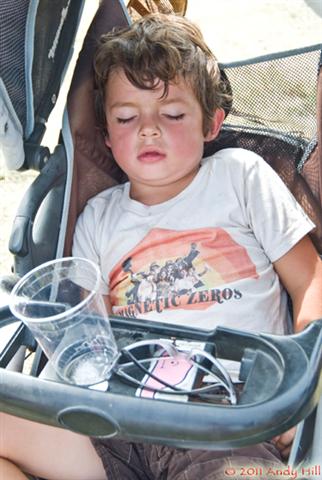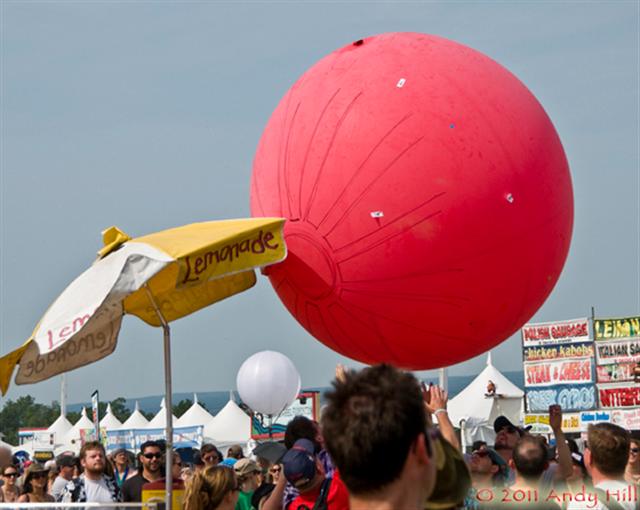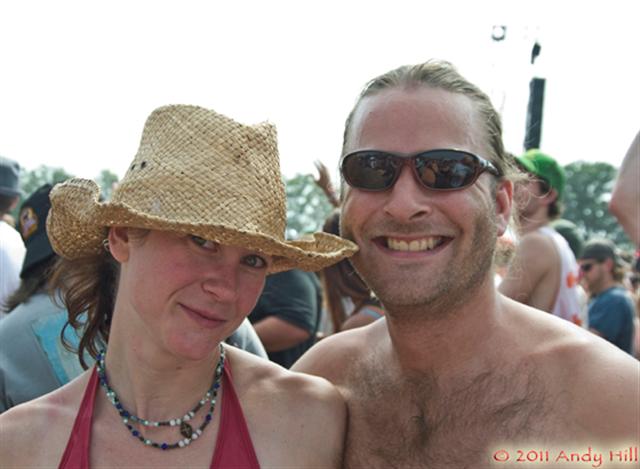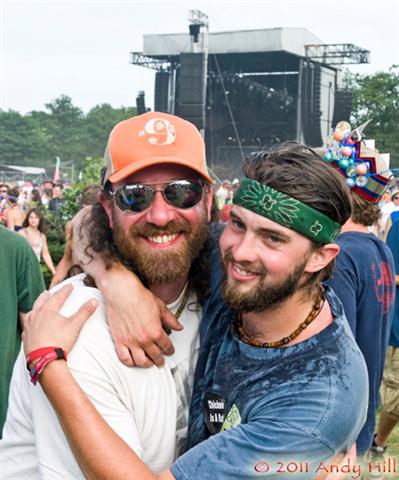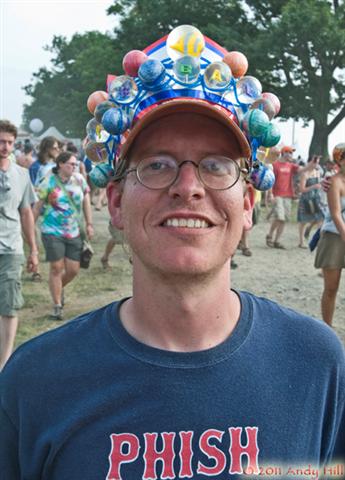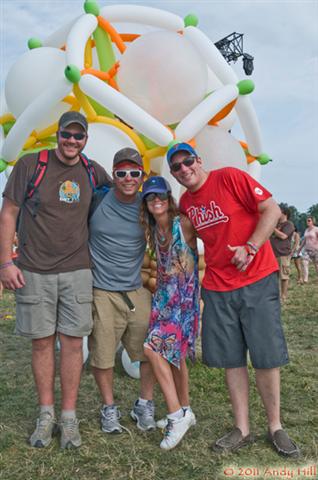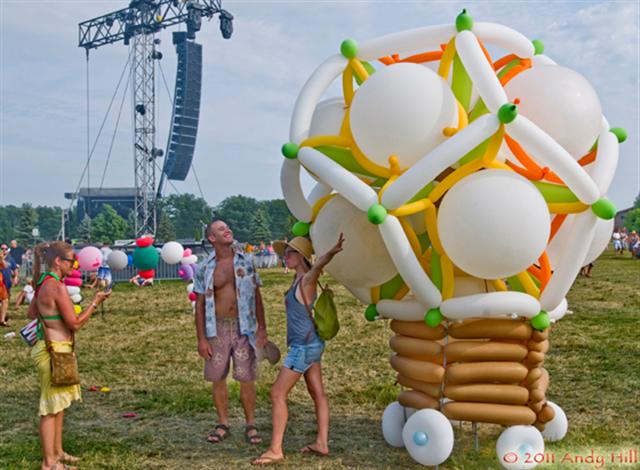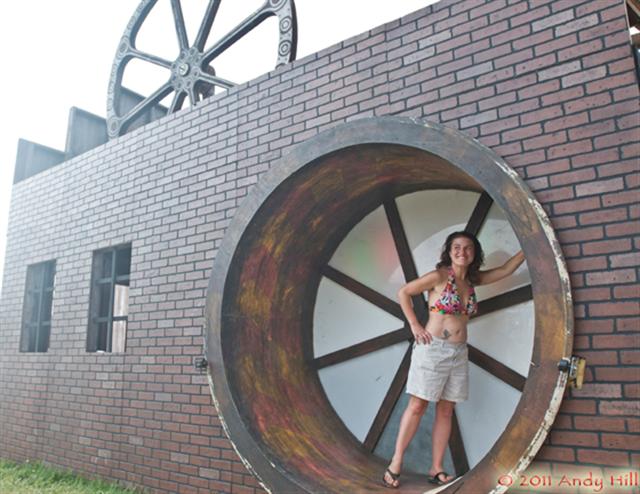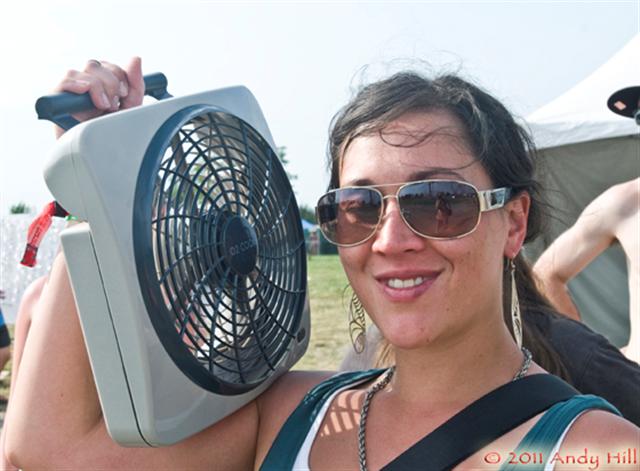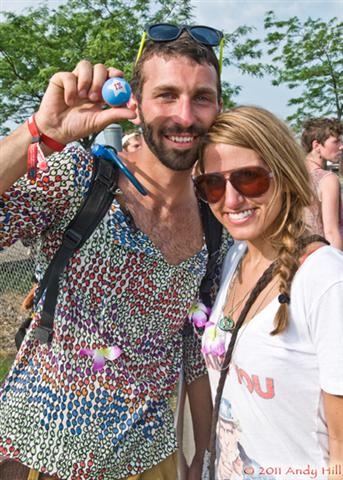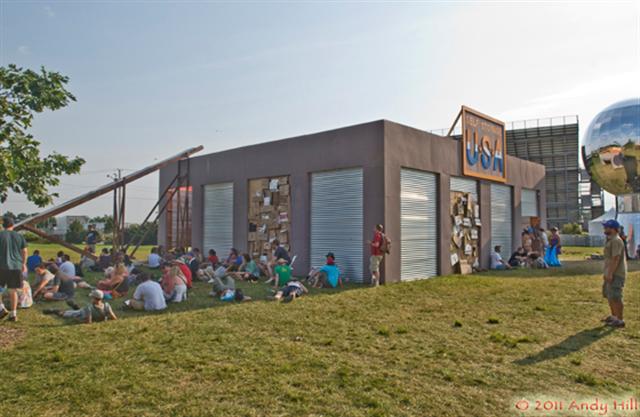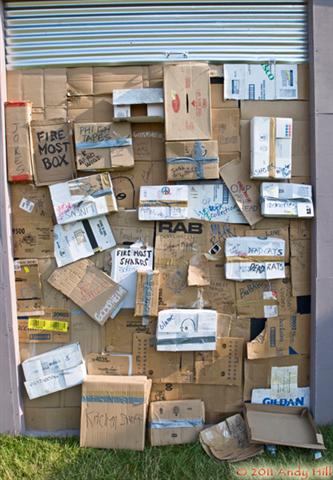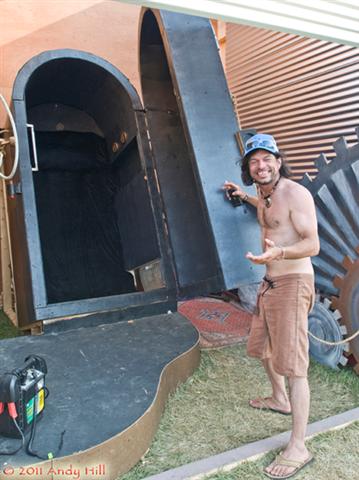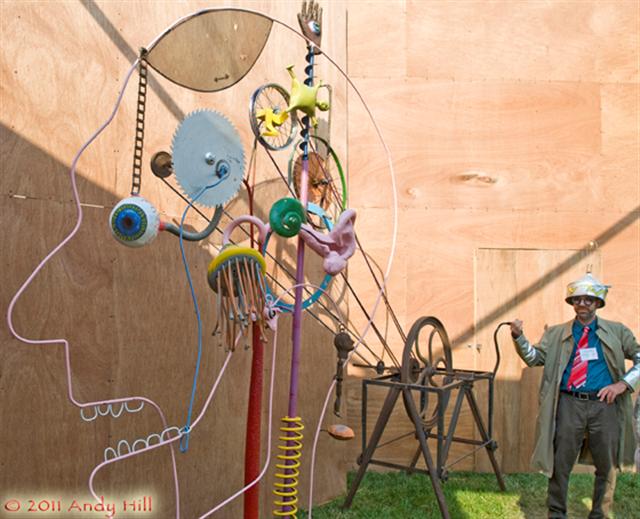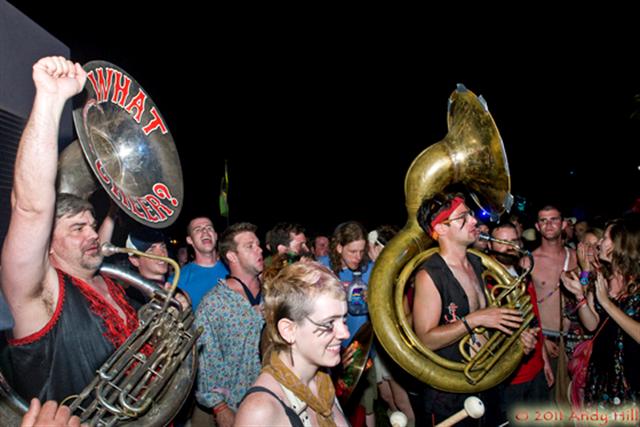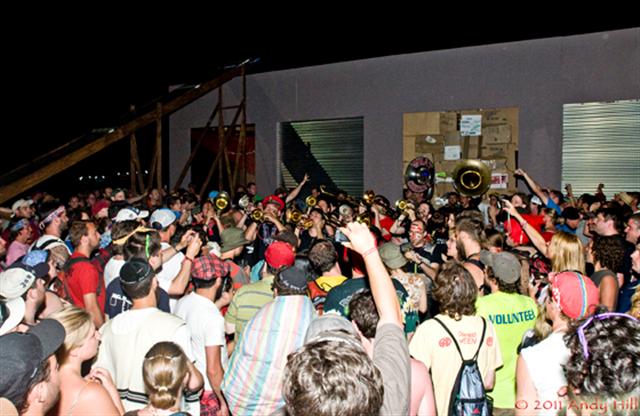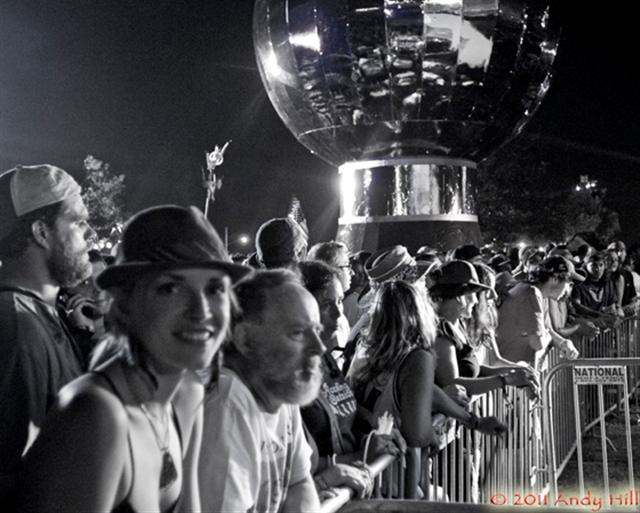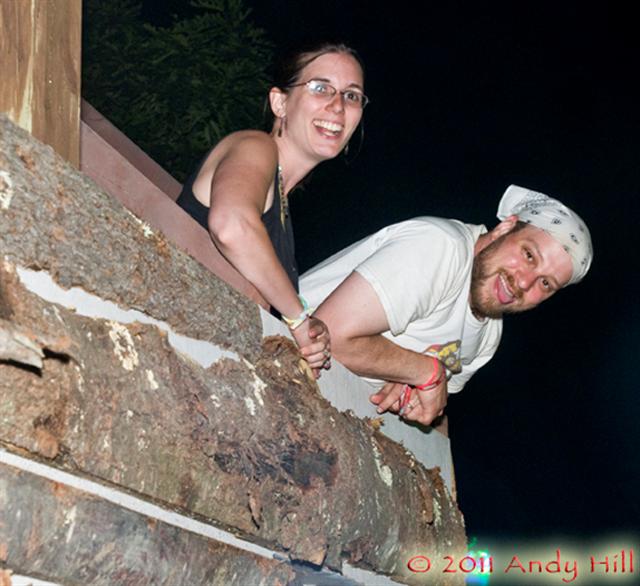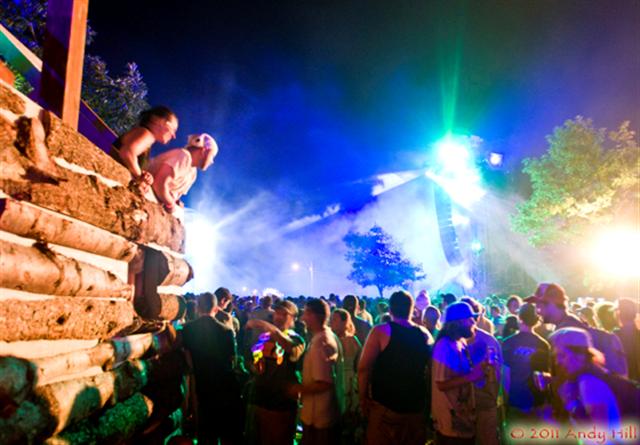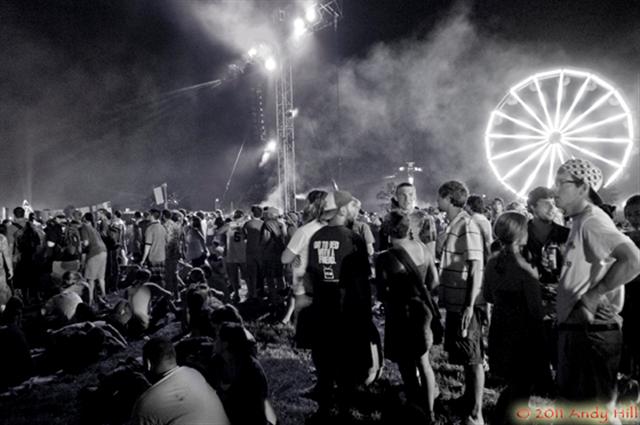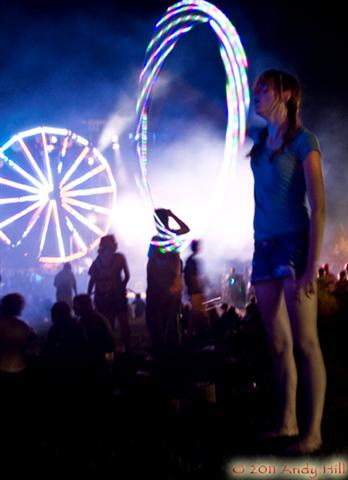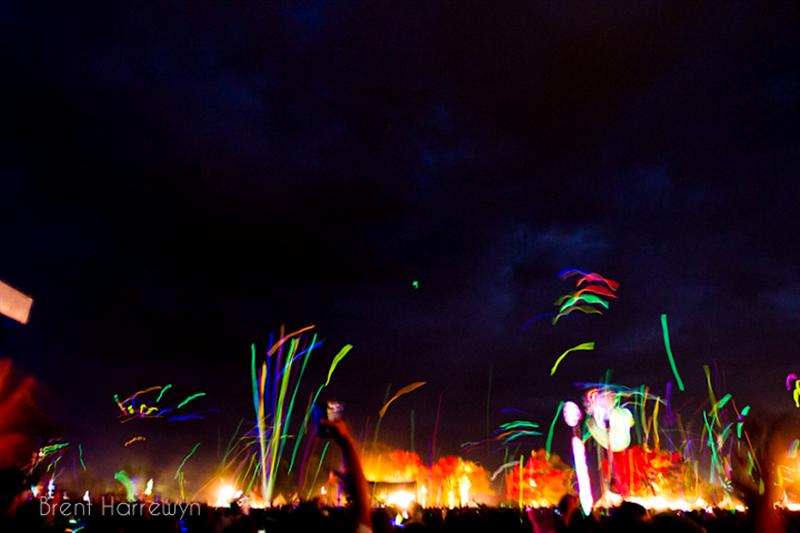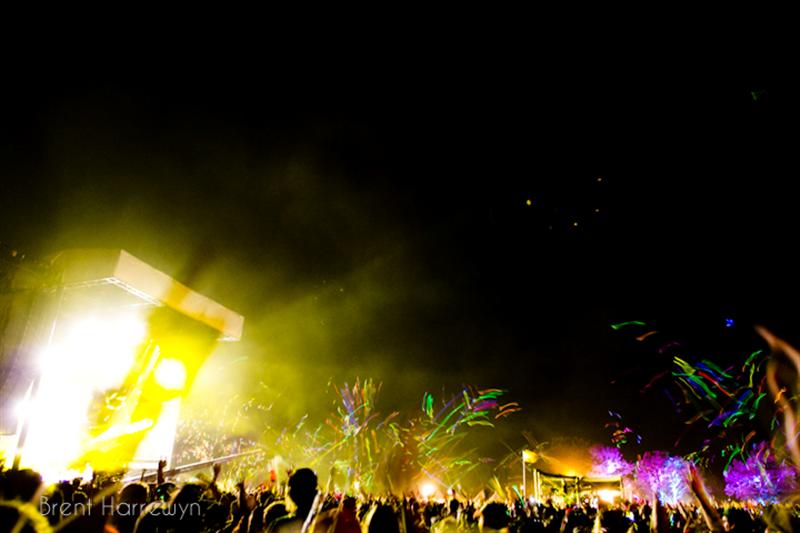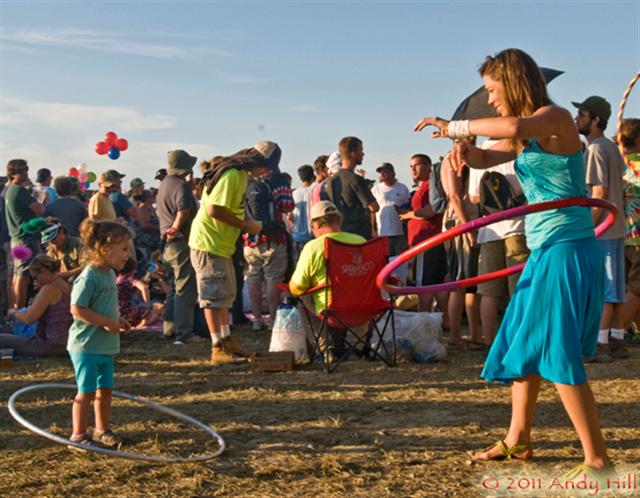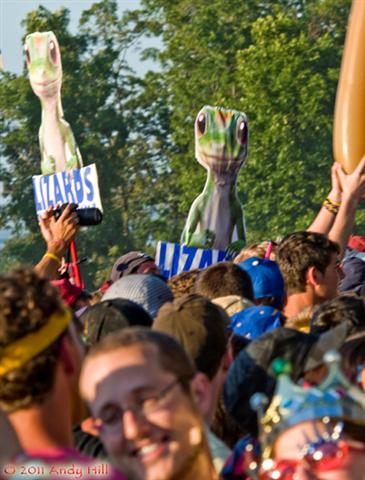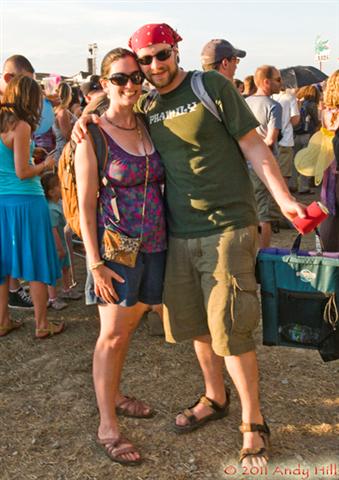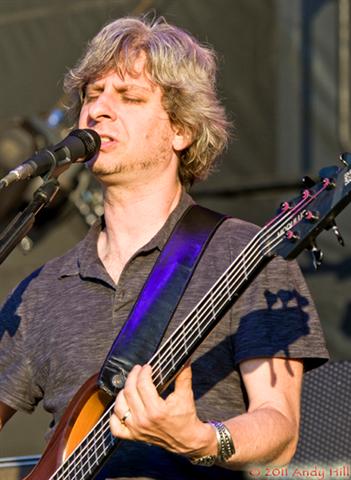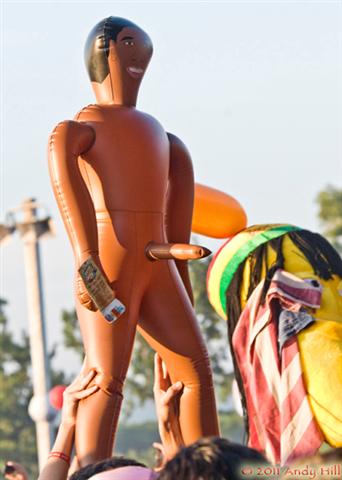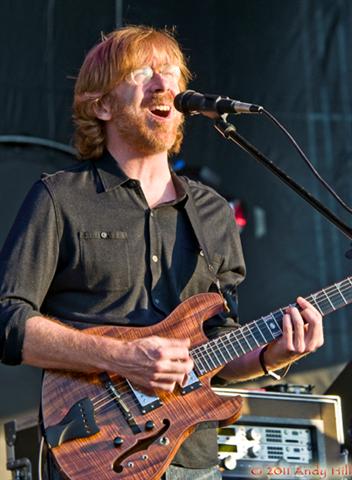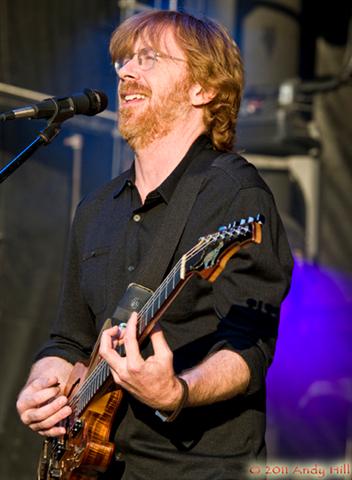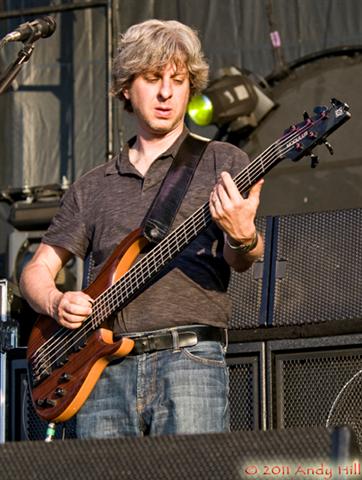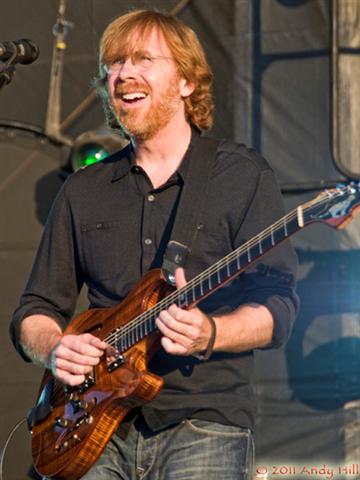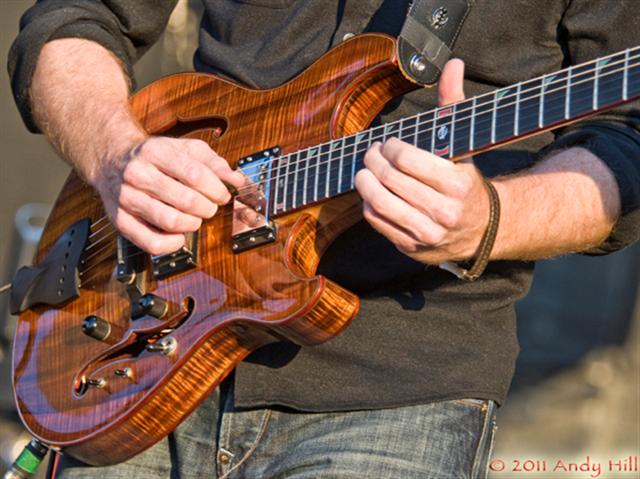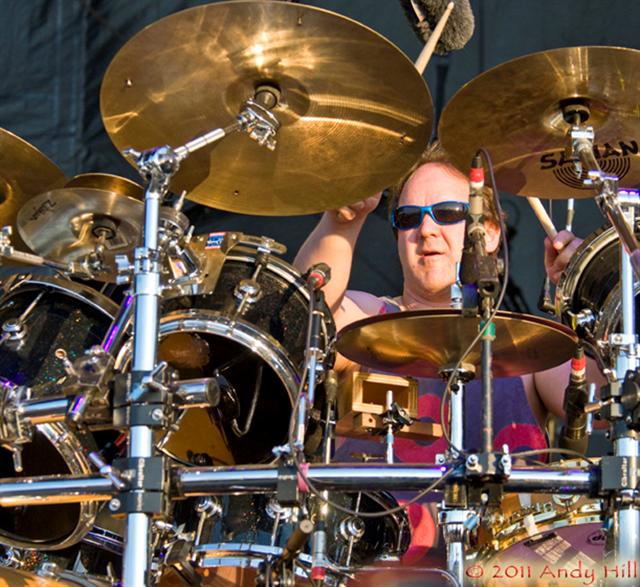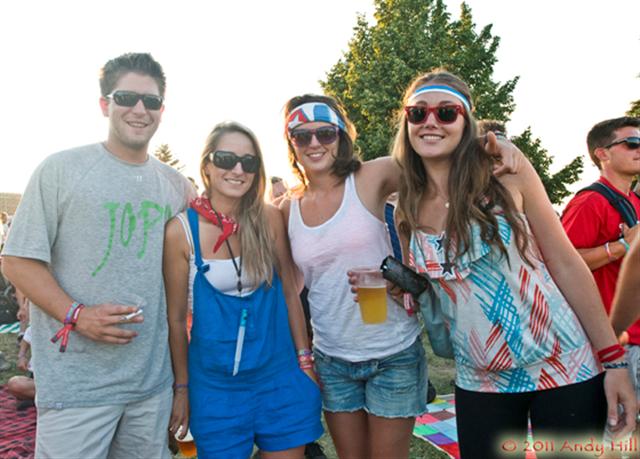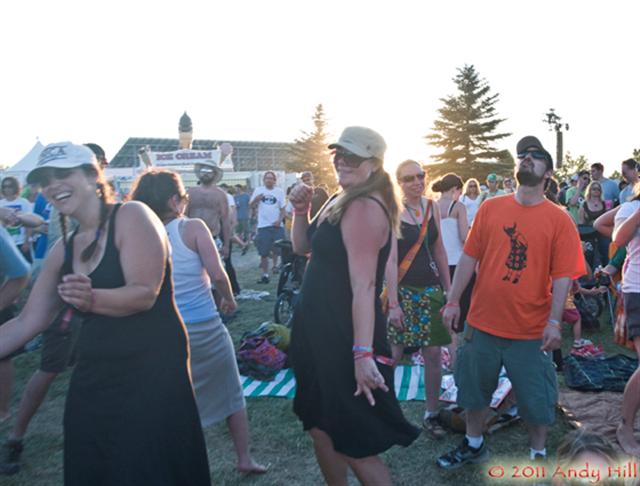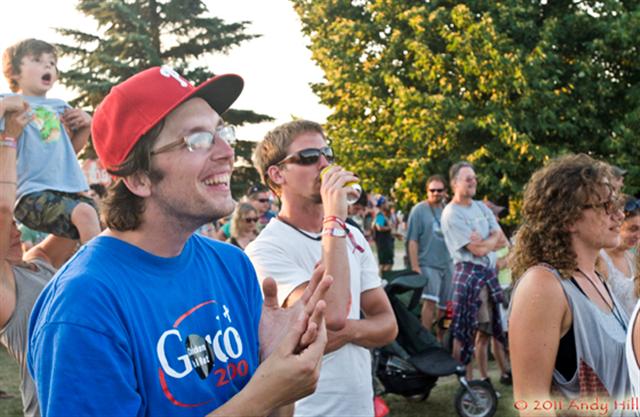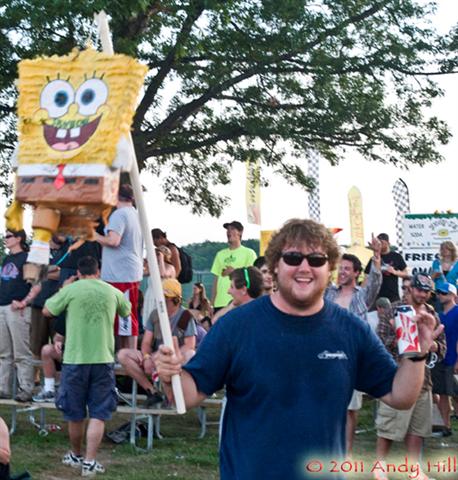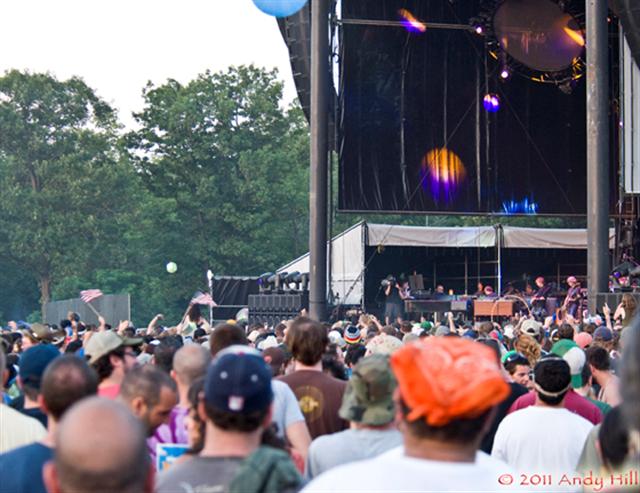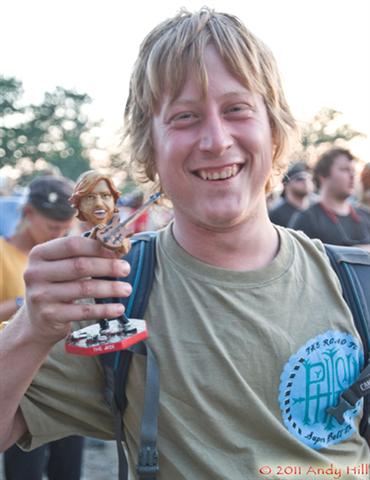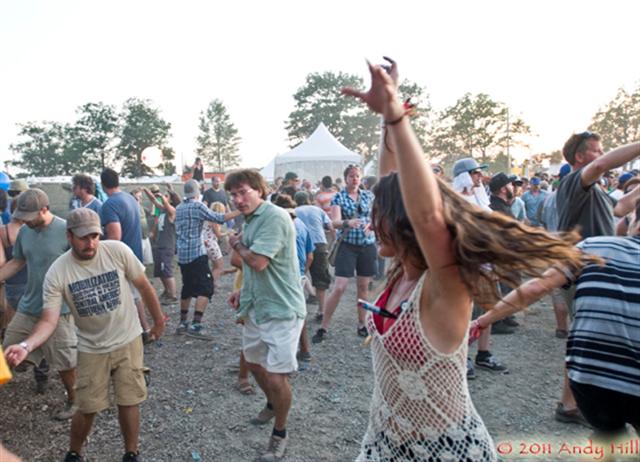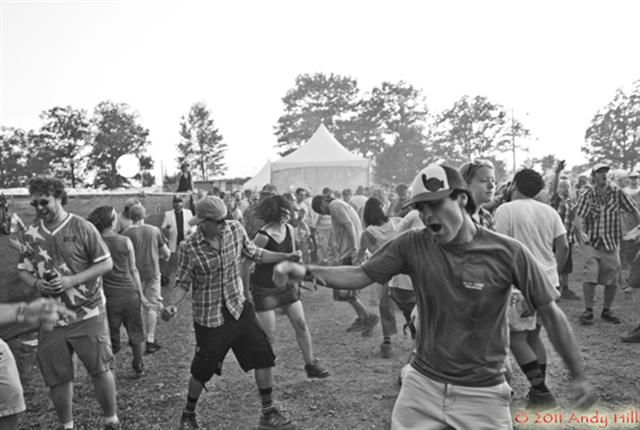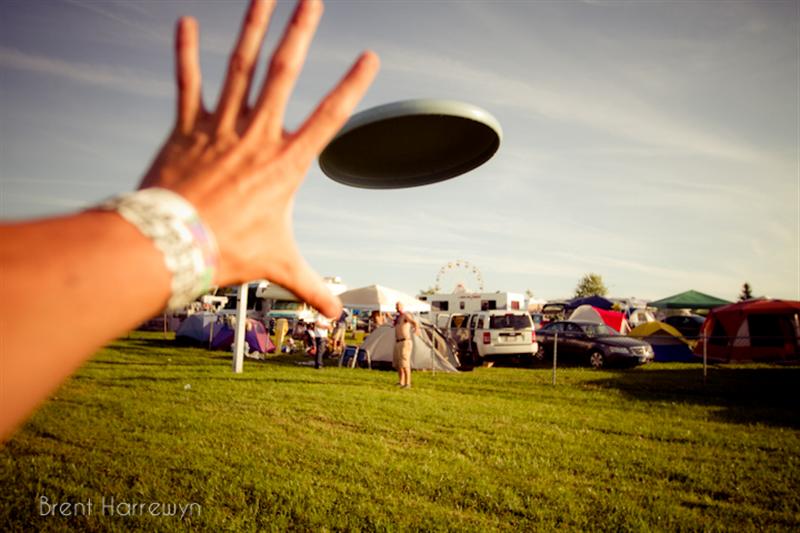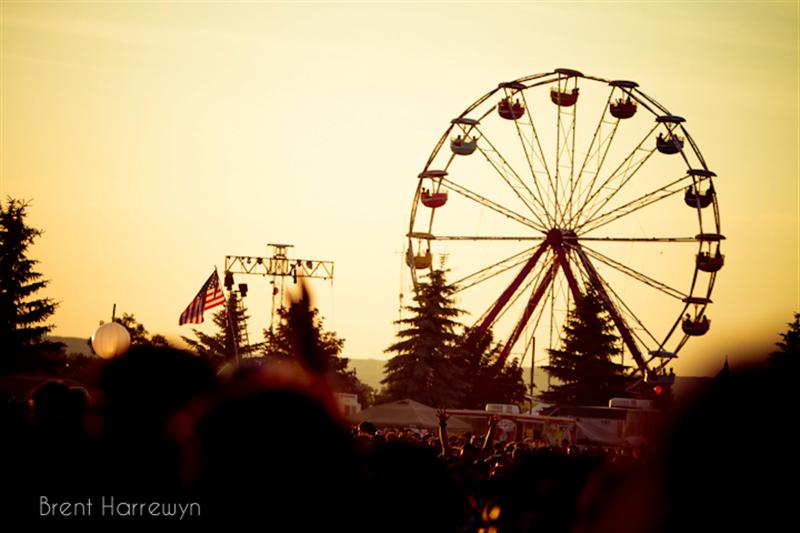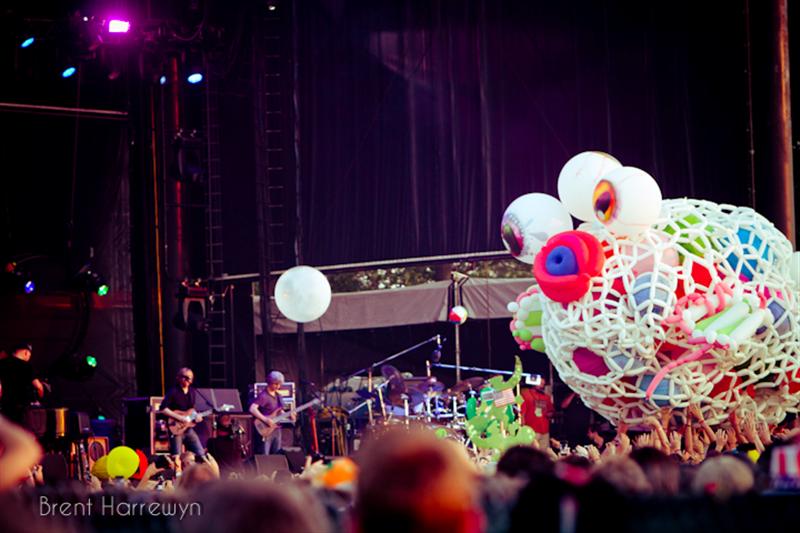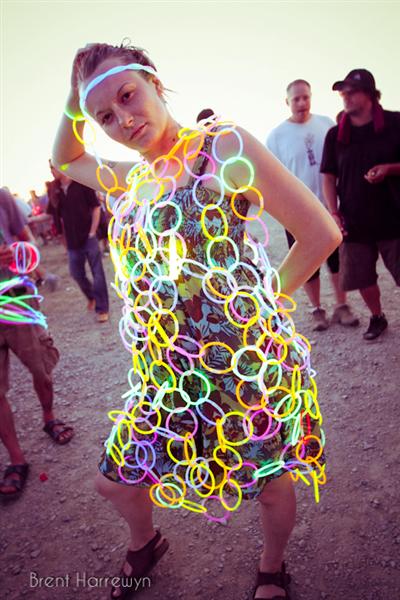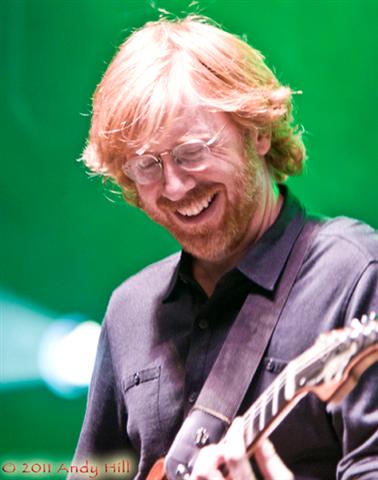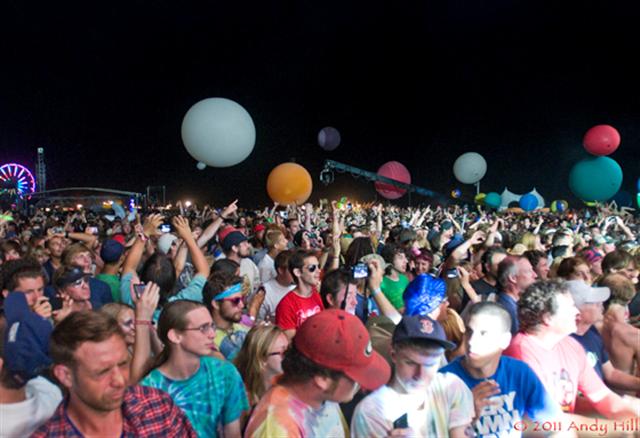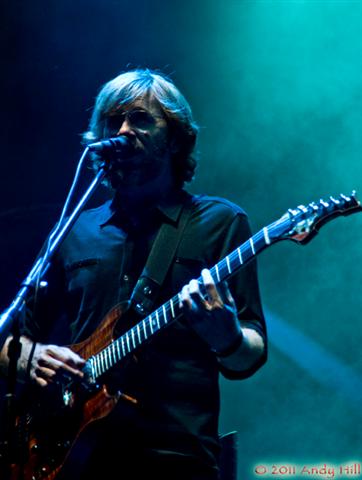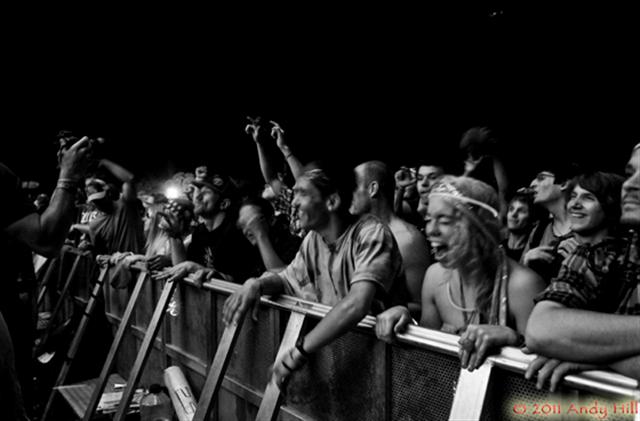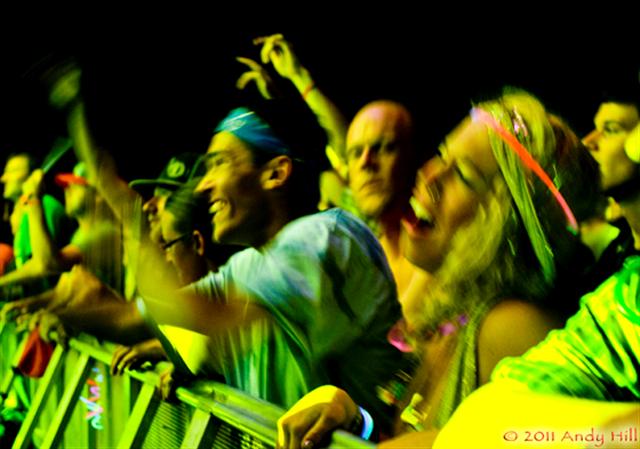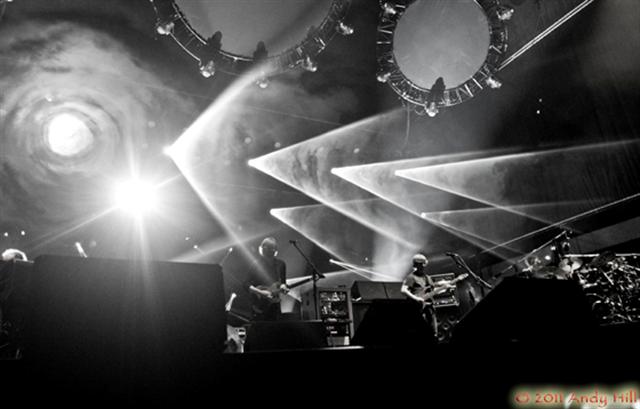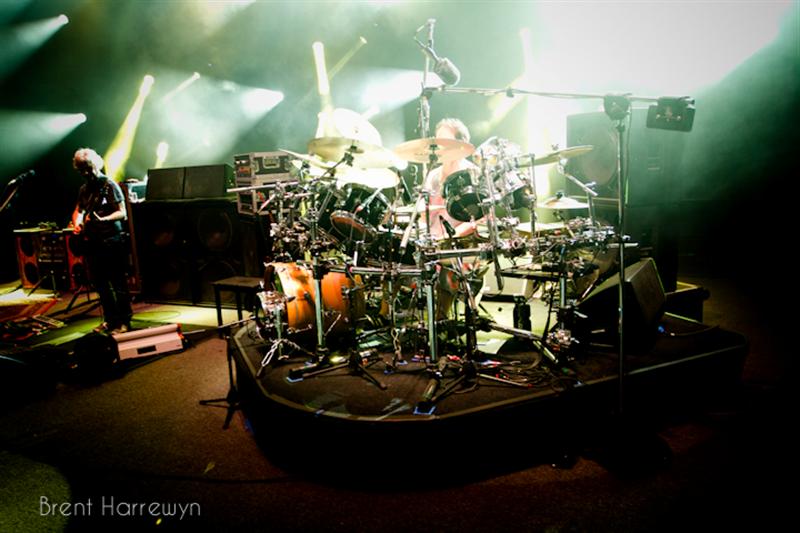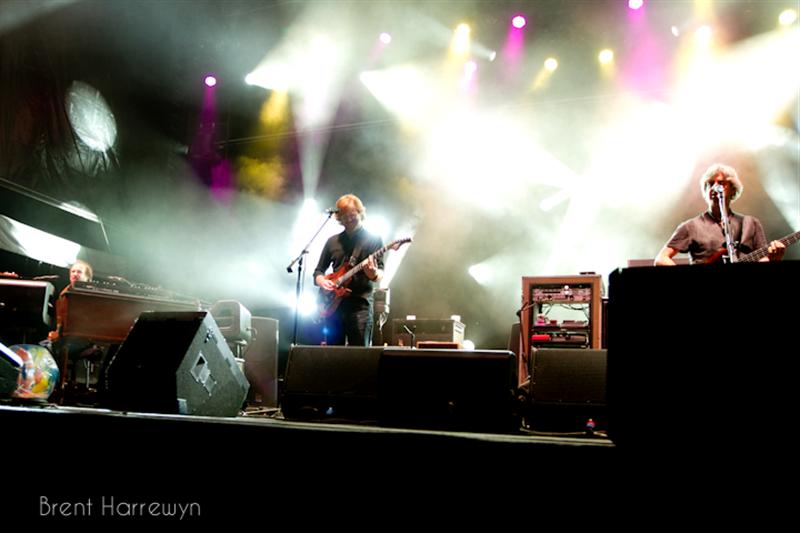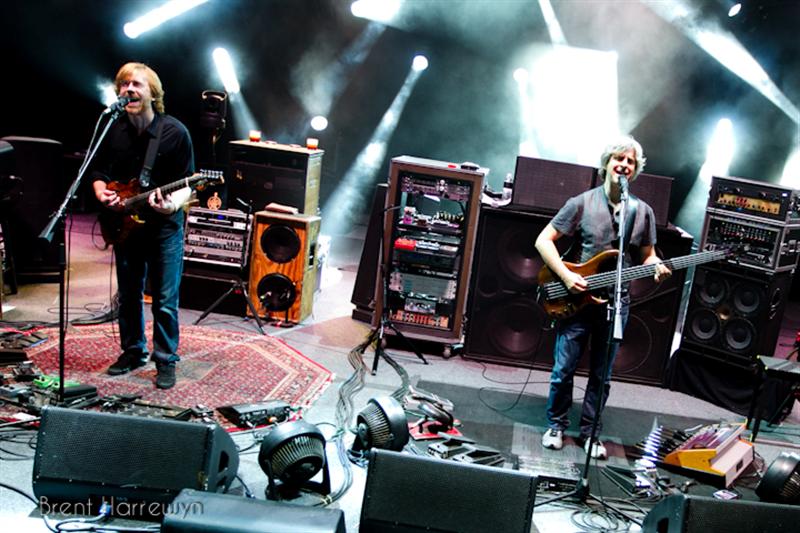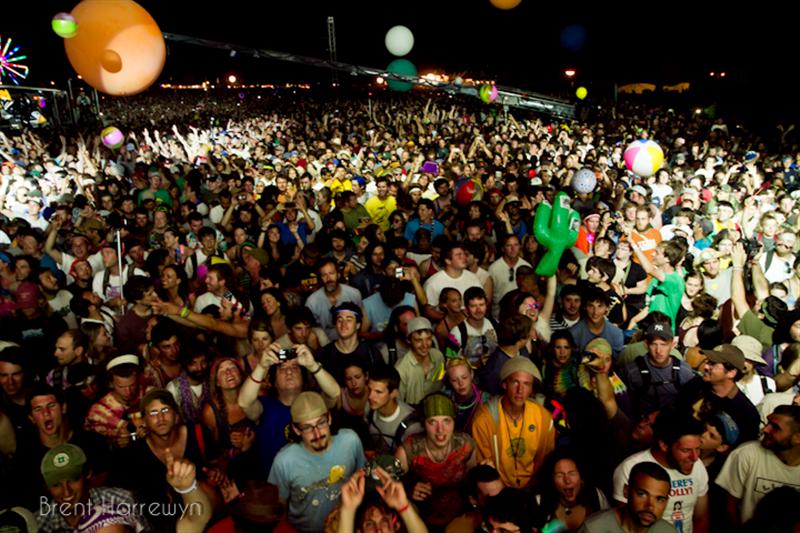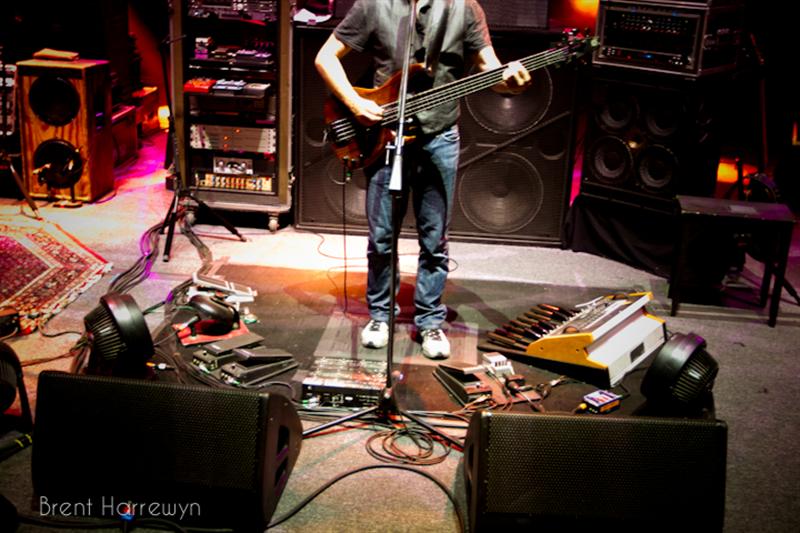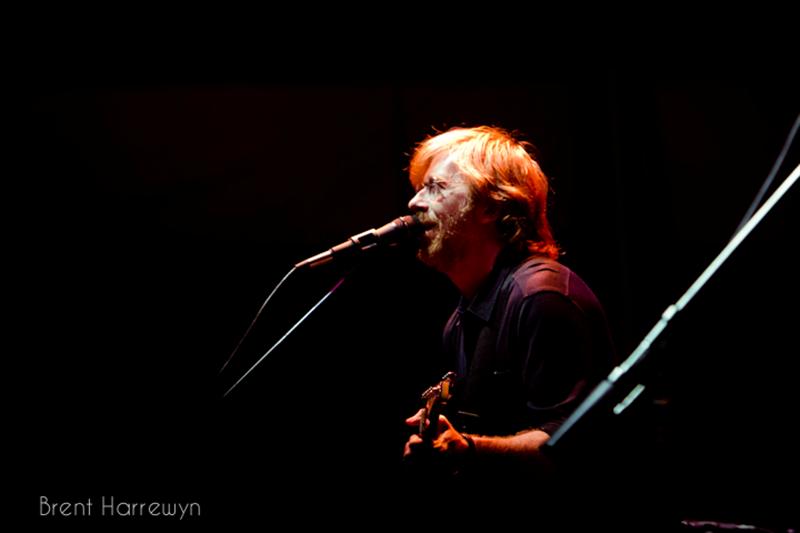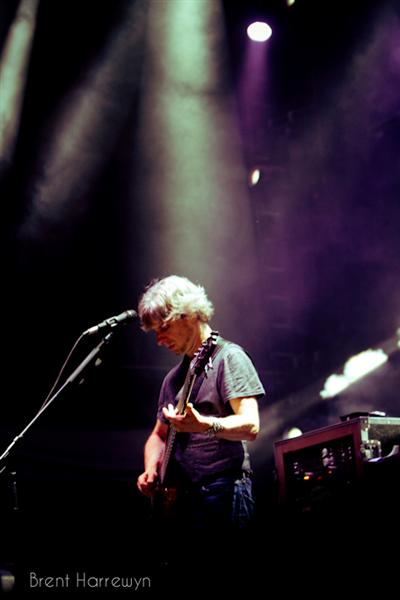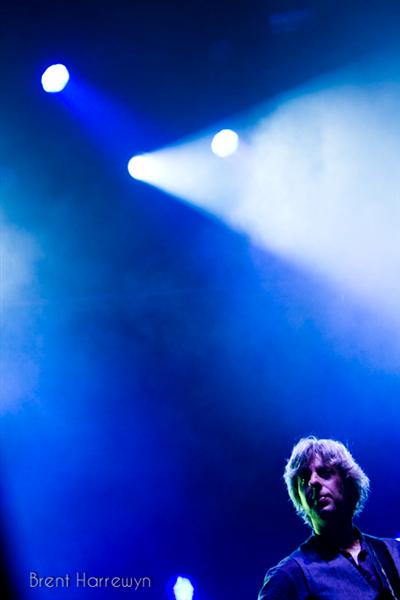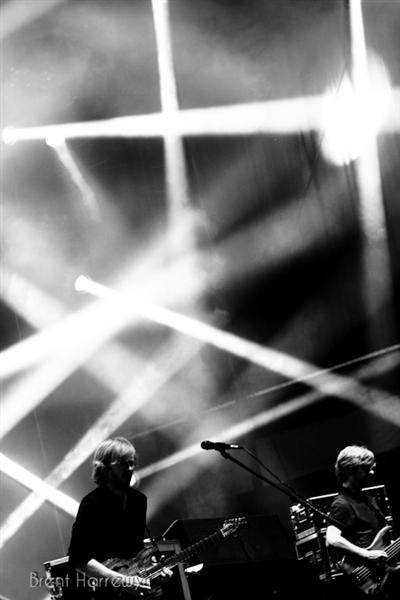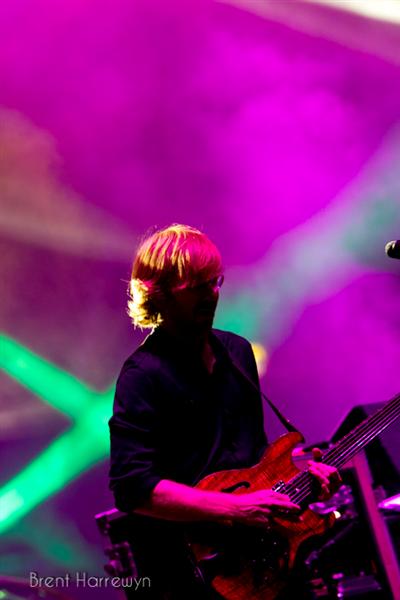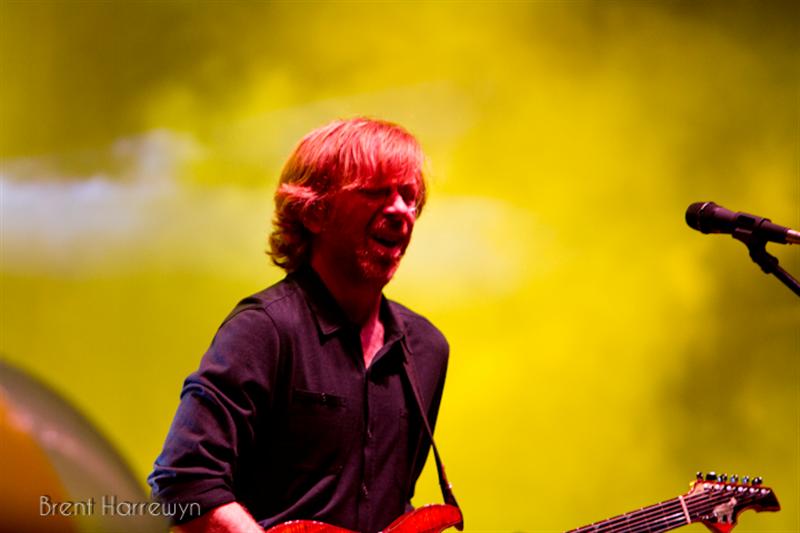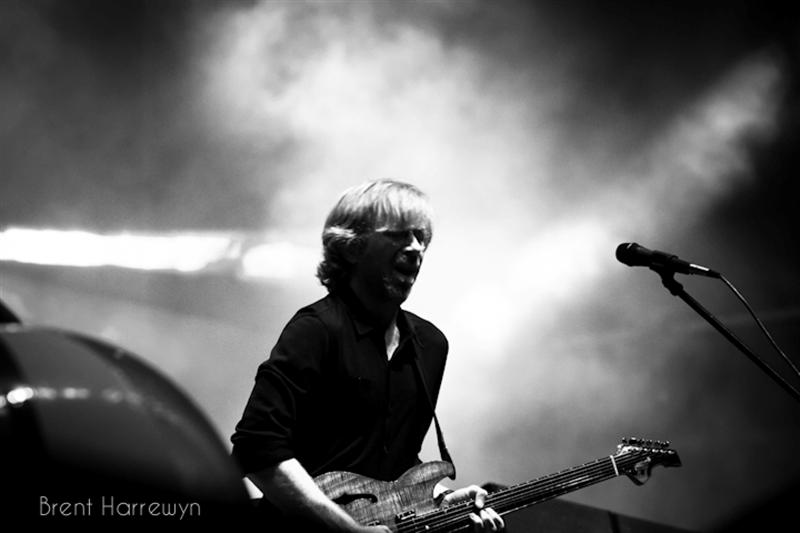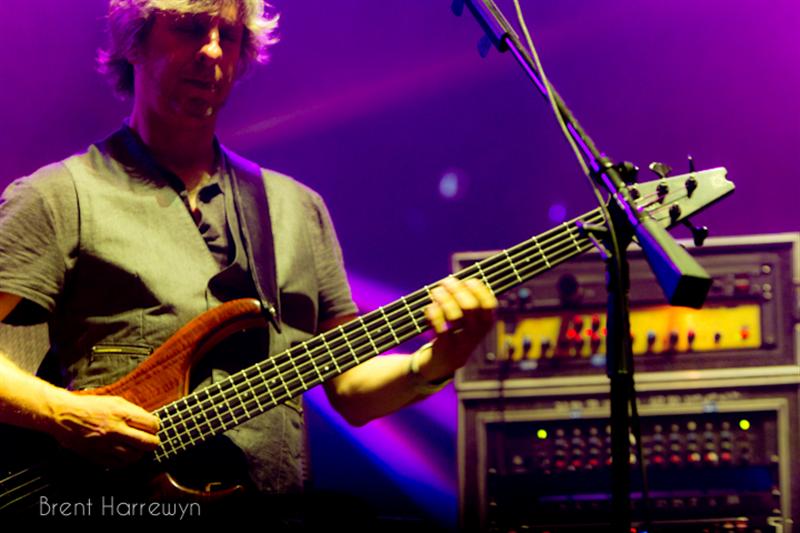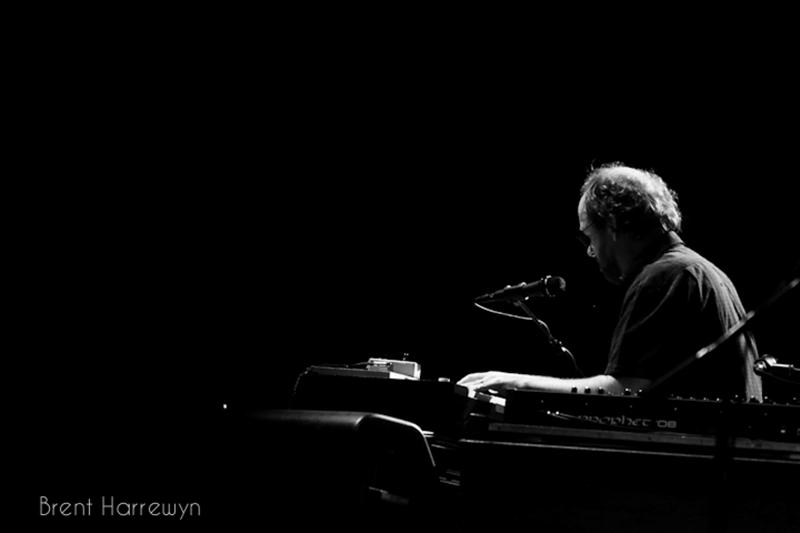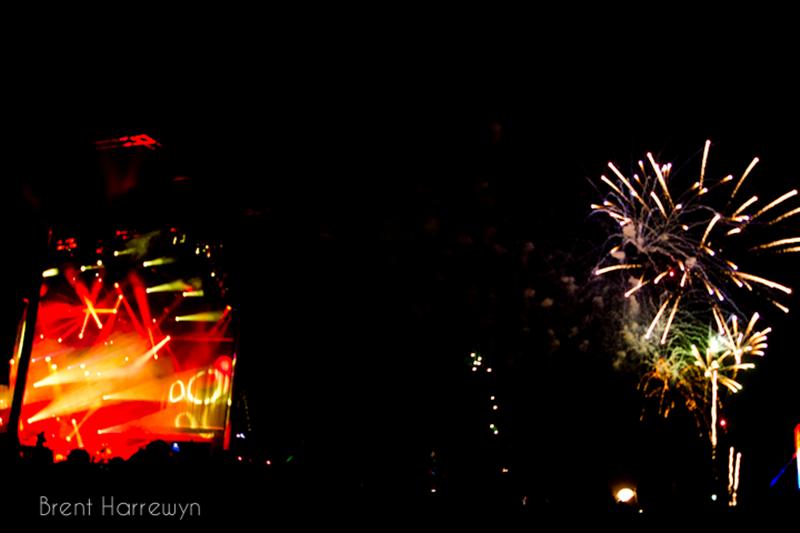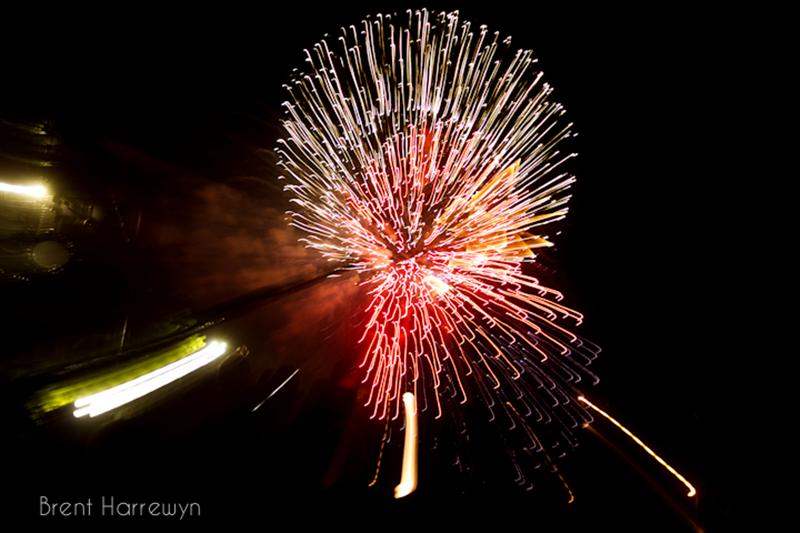 There comes a defining moment in every Phish-head's concert attending career when their mother asks them for the first time, "Aren't you over it yet?" And it's weekends like Super Ball IX that make them all say "no." 15 years since the band ushered in the modern U.S. festival era with the Clifford Ball, Phish showed up at the historic Watkins Glen raceway to prove that still nobody does it better. Perhaps hosting their fest on the July 4th weekend at a site a few hours away from where they had just played a 3-night stand one month prior wasn't the best financial call for the band, but the unexpected intimacy of the 30,000 or so crowd drew a dormant beast of psychedelic experimentation out of Phish that won't soon be forgotten by anyone on or off the stage. With no large video screens and a field that slanted slightly away from the stage, few in the crowd ever got a good view of the band at any point during the weekend. Yet in true definition of what the Phish experience is about, the band seemed more present than ever, and exposed themselves as a fierce beast of sublime groove and attack that actually exists somewhere above the crowd in the ether of Chris Kuroda's transportive light show. So yeah, did I mention Phish sounded really fucking good at Super Ball IX?
On Friday evening, things started loose and pressure free with an open-ended "Possum" that called in the onslaught of expansion that would continue through the weekend. Pure shreddage was followed by the definition of crisp with a tightly-nailed "Peaches en Regalia." But the double-long "Moma Dance" that came next was the first signal that all realms of time, space, and whatever year it actually was would be lost in the limitless boundaries that were applied to literally every song throughout the festival. "Torn and Frayed" would momentarily put everyone back in the Palm Springs Exile set from Halloween 2009, and then "Bathtub Gin" would continue its rebirth of extravagance that came last month in Bethel. The first bust-out of "Life on Mars?" since 2003 was perfectly placed, and had a new vocal arrangement with Trey taking the verses and Page taking the chorus -- it momentarily harkened back to the "Mars" from the Clifford Ball until you realized this one was even stronger, and should now be seen as the definitive go-to version of the tune. "My Friend" "Roses are Free" and "Funky Bitch" all took their justified places, with a monstrous "Wolfman's Brother" thrown in the middle -- it's been a long time since "Wolfman's" hasn't been monstrous, but this one felt a little different. It wasn't necessarily that it was focused in the cow-funk of '97, but Trey finally seemed confident in letting things go where they wanted and needed to go. The Bad Lieutenant wasn't running from anything all weekend long (there were no ripcords pulled at any point) and it appeared that after several years of sobriety, Big Red is finally getting comfortable letting go of himself on stage again. Seeing him doing it without the Oxy-fade in his eyes is truly a blessing. An enormous "Quinn the Eskimo" would cap off the opening set of the weekend, forging into a dark, forget-what-song-this-is jam, and astonishing the crowd that this was just the beginning.
Friday - Set 2
An opening 3 minutes of space drift were adorned with sinister Fish laughs that warned of the explosion he knew was coming. As the band slipped into a sporadic, ambient interplay that would foreshadow the Storage Set 27 hours away, "Crosseyed and Painless" suddenly punched in without warning and once again the game was afoot. Seemingly unaware that they've played the tune a surprising 4 times already on this tour, the band tore into "Crosseyed" with ferocity and epic precision like they were trying out to be your favorite band. Not rushed, and sounding ideally crisp in the summer-night air, the hugeness of this "C + P" should not be held lightly. Stretching comfortably and well past the 10-minute mark, a rocking "Chalkdust Torture" serenely arose that itself grew in a warmly mutated fashion. "Sand" then struck in, and intelligently took all the time in the world to come into full force. Forging into the deeply, rounded pocket all "Sands" deserve, it rolled perfectly into "Wedge." I could ramble about the lyrical significance of "Heal the symptoms but not affect the cause" followed by "We could have come so very far in at least so many years," but there's still too much music to talk about. "Mike's Song" was big, but could have stretched a little more like all "Mike's" don't these days. The historic "Simple>Bug" that followed would make no difference of the preceding jam anyway.
After "Simple's" main structure, 7 minutes of transient bliss positively melted the grounds. Gordo dropped a couple enormous synth bombs that owned the field, and as fantastic, gentle, melty and psychedelic as it sounds on tape, nothing can account for the vortex that was created from Kuroda's visual manipulations. A hushed crowd was fully absorbed in this modern molding of human experience -- kind of like watching E.T.'s ship arrive -- scary, but also warm and welcoming in the uncertainty. And the ideal drop into "Bug" represented a jam>song combo that quite simply defines this band. The rest of the set, including the "Weekapaug" seemed to be insignificant in the moment's resoundingly gently wake. "Show of Life" had a warm reception for the encore, and left dazed heads hitting the campgrounds as everyone wondered what shape both they and the band would be in for the upcoming daytime set.
Saturday - Set I
Yes, it was really fucking hot and nearly 2 hours long, and your best bet for shade was standing to the east of the largest bro you could find. A "Tube" opener was accentuated by a massive beach ball party that one could only hope to be the first sign of the demise of the flying glow stick. The set went through some standard motions but found multiple highlights to make the burn on the back of everyone's necks worth it: a locked-in "Camel Walk" with "Spanish Moon" teases from Mike, a solid "Cities," a stellar "Timber Ho!" a raging "Suzy Greenberg," and a first time cover of the Stones' "MonkeyMan" that made it seemed odd to have never been busted out before.
Saturday - Set II
A solid set list with "Axilla," "McGrupp," "It's Ice," and an evilly crushing "Stash" -- which found Trey and Fish sharing one mind in sudden pocket attacks of massive syncopation. An elegant return of the original "Scents and Subtle Sounds" was magical as darkness fully set on the crowd, and was followed by the double-crush of the ever-erupting "Run Like An Antelope" closer.
Saturday - Set III
The brevity of review of the last 2 sets is only to provide breathing room for the massiveness that followed. Percolating from the start with the air perfectly cooled down, the magic riffs of the 4th-ever "Golden Age" would have opened into a huge eruption if everyone wasn't already heads-down and thigh-deep into the groove. 15 minutes long, and touching on all corners and tangents of what this band is capable of: a charging, renovated, cow-funk circa 3.0 pumped to full expansion, with Trey again showing his balls are fully regrown. It fell into a digital fusion tinker with Page and Trey blending into a blind fusion of flow. A quick breather of "Caspian" fell into a forceful attack in "Piper" -- with a break-pop chord strike from Trey that only got deeper and more charging as it progressed. After a 10 minute mesh of pop-locks, it melted seamlessly into the dream "Tweezer" that could not and shall never be denied. Dark, dirty, spacious and full of brilliant listening from one another, they let the jam move together in a new construct of everything they've ever sculpted. Tonal howls from 2003 highlighted stop-and-go funk from 1997, played with all the confidence that 25 plus-years playing together will bring you. "Julius," "Number Line," "2001" and "Hood" served as rock solid bookends to a "Twist" that found all the right pockets. Another testament version of one of the band's songs seemed only appropriate in this set, and this "Twist" would be the 4th such of the night. A positively enormous "Cavern" followed with an epically extended pause in the outro that was another clue that the band was having just as much fun as the crowd. The set closed with a "Day in the Life" that seemed a lot better suited than normal -- perhaps due to the absurdly huge symphonic growth spurt in the middle -- and another moment where you just wanted to say: "Jeezes Fucking Christ Chris Kuroda." The encore was the somewhat rare of these days "Loving Cup" that birthed into the "Tweeprise" that found Gordo somehow continually rising his ability to drop the bomb harder and harder. Pheww…secret 4th set anyone?
Saturday - Storage Shed Set
Twas not for the faint of heart. Appearing behind opaque glass in the middle of a storage set in the middle of their traditionally insane art village, Phish pushed limits of psychedlia to points rarely attempted by any band. An abstract randomness, much akin to a 1970 Pink Floyd "Interstellar Overdrive," grew into absurd moments that any pop-craving ear would turn in fear of. Beyond pushing music to levels heard only slightly in the past, the event was highlighted by the sound being mixed with each instrument individually tracked and swung around in 5-tower surround sound. Hearing guitar licks swing around you linked in with digi-drums to your left and synths to your right was mesmerizing and a brand-new concert experience for everyone involved. The beautiful weirdness eventually settled into the epic, eerie, distant "Sleeping Monkey." It's hard for it to stand up on tape, but the distance of Trey's voice was like someone trying to reach through from another dimension. It was a brilliant experiment, a need-to-have-been-there experience, and a portender of the future of the band's capabilities.
Sunday - Set I
Unbelievably, the power kept flowing. "Soul Shakedown Party" opened up, and an endless list of throwdowns followed. A stand-alone "Curtain" preceded the return of the narration in "Forbin's >Mockingbird," where the storage shed was brought to the daylight as the actual place that we were all stuck in and projected into this fake-Phish reality. A bass driven, hard-pushed "Destiny" followed and signaled that the magic wasn't gonna merely fall to the role of song selection. "Wilson" grew out of its metal groove into an astonishingly expansive jam with an arguable "Mind Left Body" jam -- easily one of the biggest "Wilson's" in a decade. Things kept on going with "A Song I Heard the Ocean Sing" that was as equally expansive as anything was the whole weekend. The first "Time Loves a Hero" since Halloween thankfully reemerged, and then came maybe the next contender for highlight of the weekend -- the enormous, brilliant 16 minute "Reba." Touching on all possibilities of growth, Trey pulled licks from 1995 out of the clouds, and revamped them into his epic, modern, self-infusion. Pulling the old tools of the "hey" hole into a new complicated, beautiful territory, and touching on "Dave's Energy Guide" it was beyond magical with the sun-setting beyond the crowd. The subsequent "David Bowie" was the ideal capstone.
Sunday - Set II
The debut of AC/DC's "Big Balls" with Fish on vocals was the perfect opener, and led into the downright nasty "Down With Disease" everyone felt was coming. Pumping like a band oblivious of any preconceptions, the "Disease" pushed deep before oozing into the 2nd ever "No Quarter." Hopefully this one stays in rotation because the dark builder fit perfectly into the set. "Party Time" was popping, and the "Ghost>Jiboo" found that deep-pocket one more time before the weekend ended. The last moment of transcendence would come in the epic 11 minute "Waves" and its subsequent closing beauty of "What's the Use." With the set nearing a close, it felt like the entire crowd was ready to count off the quick "1-2-3-4" that starts "You Enjoy Myself," but alas it never came. "Stealing Time" grabbed its spot instead, and as unbelievable that there could be 8 sets of Phish with no "Y.E.M,""First Tube" fell into the encore spot. I guess the band wanted something more explosive for the pre-4th fireworks display that coincided. Ironically, 25,000 people turned 90 degrees to watch the display and missed out on the colossal climax of Kuroda's light attack happening over the stage. However, there is nothing like shit blowing up to end a brilliant weekend -- simply one more footnote to the explanation of not being over it.
tell a friend
Comments
gumbos
July 15, 2011
this makes me depressed. it's so spot on and perfectly describes the weekend (both visually and the set descriptions) that i'm partially transported back, but i want to be fully, physically there. how do i say this? exceptional work and fuck you. :)
Mike M.
July 15, 2011
I say to a lot of people, including my dad, that I'll get over Phish when I'm over seeing good music. Nice job, King, Hill, and Brent.
Brent
July 15, 2011
Impressive writing!
pat
July 15, 2011
no mention of the "light" from set II sunday....how is that possible, what a jam
Add your comment