Features
Staff Picks: Top Photos of 2011
by State of Mind Photographers
|
photography by State of Mind Photographers
January 9, 2012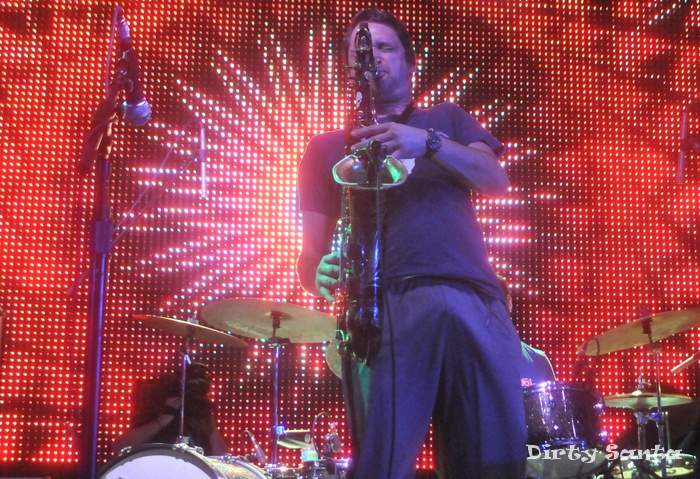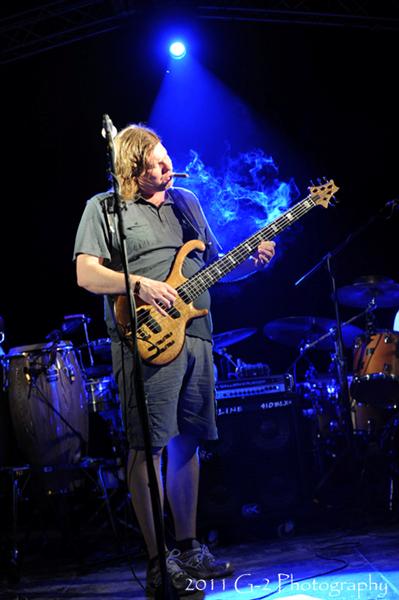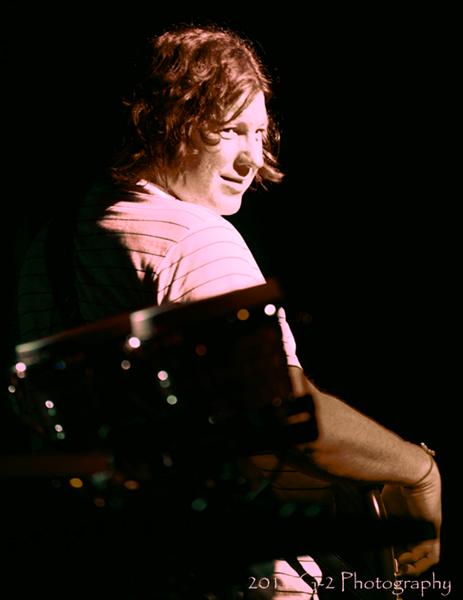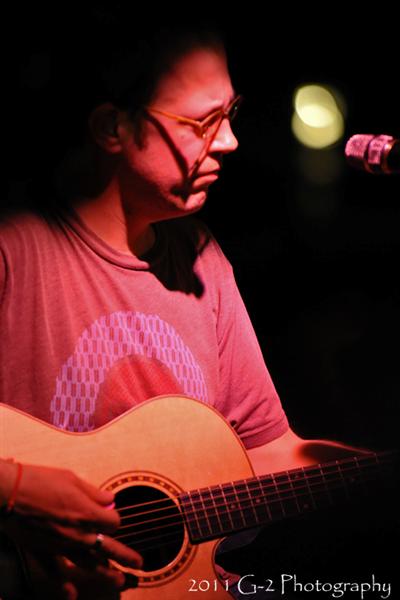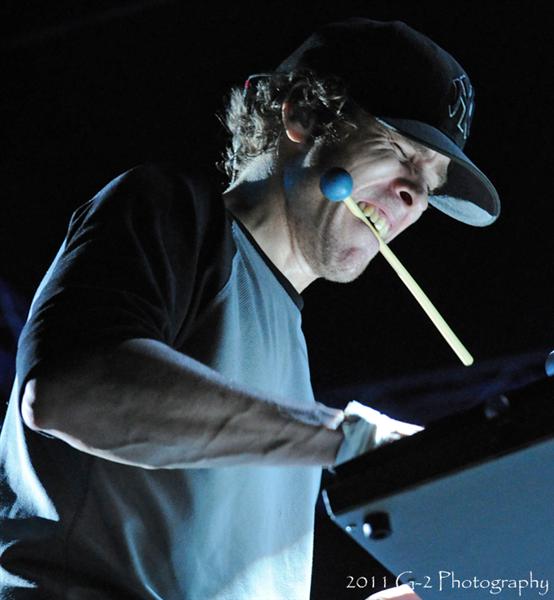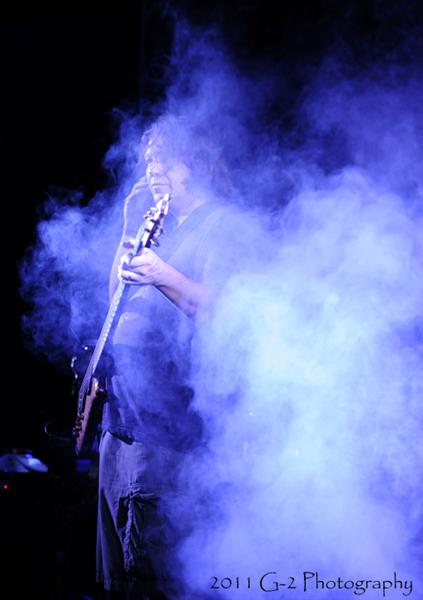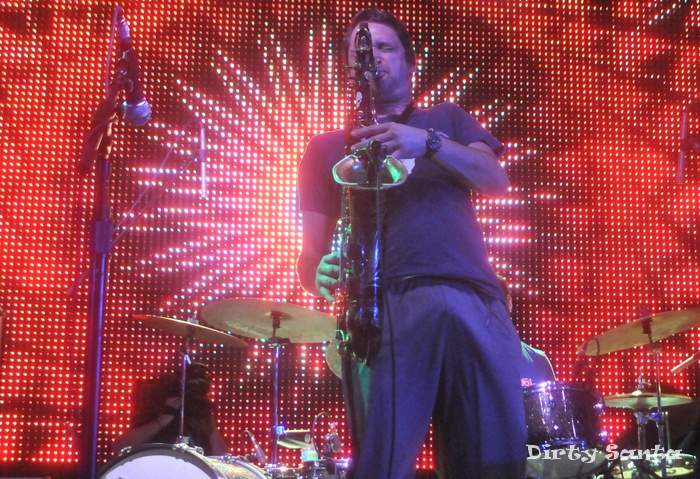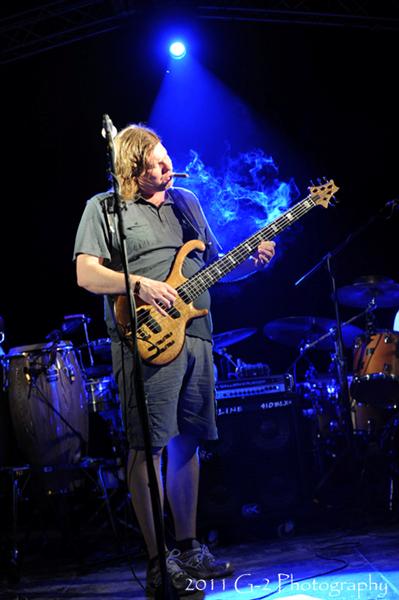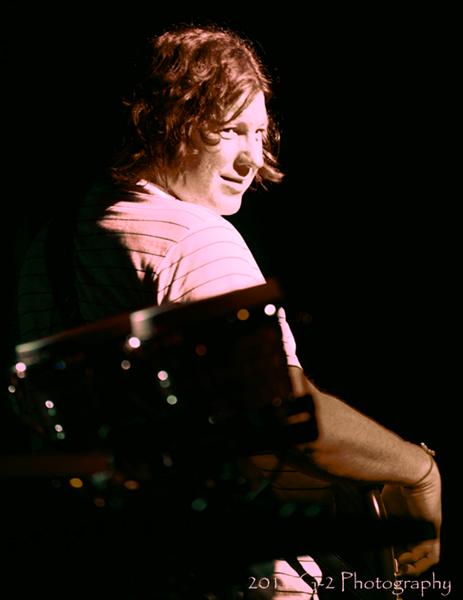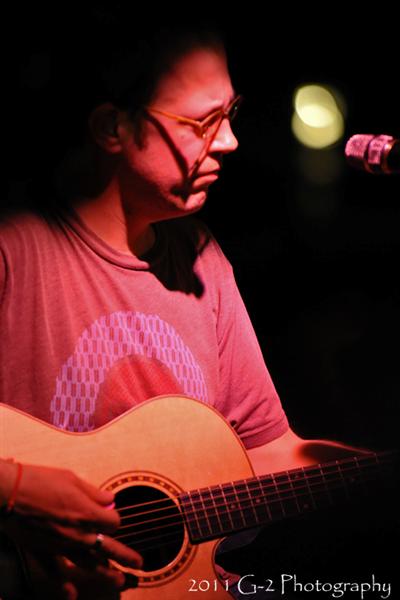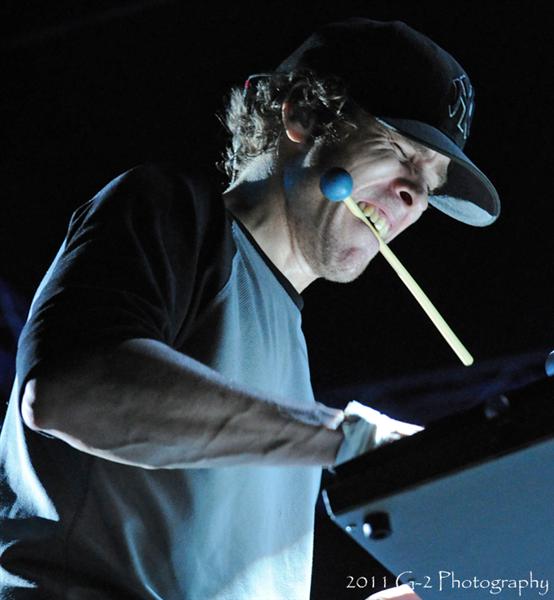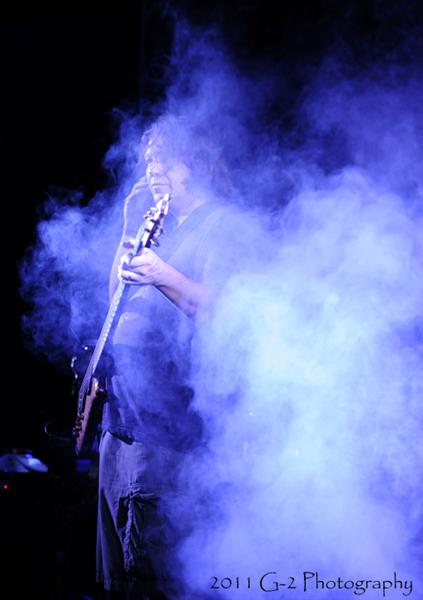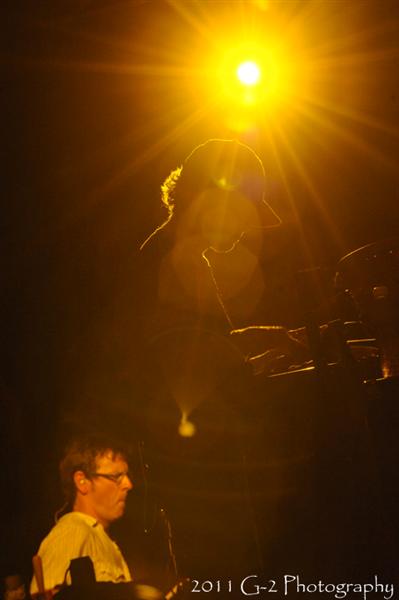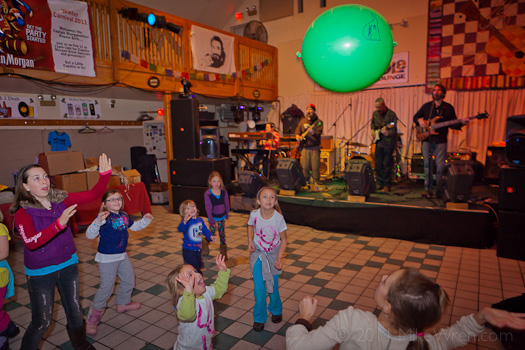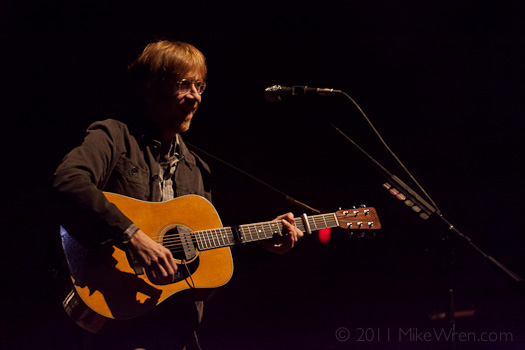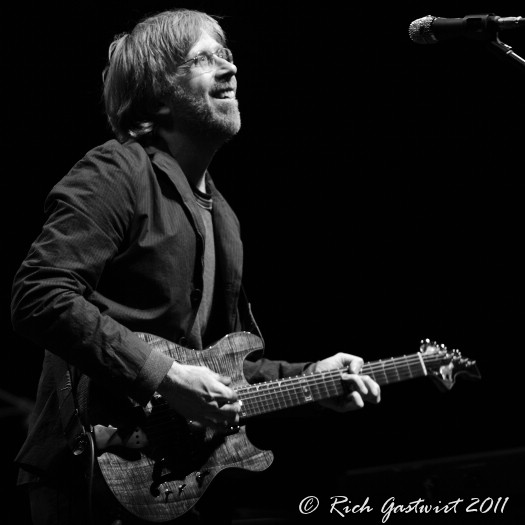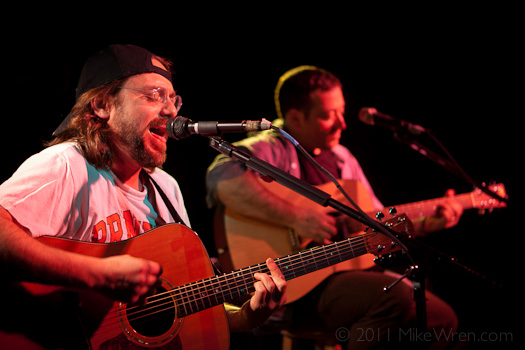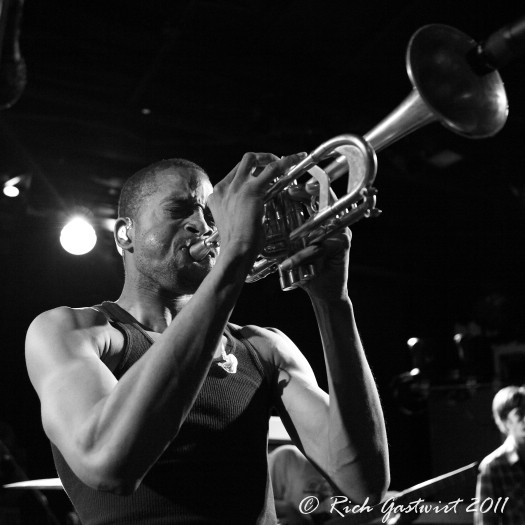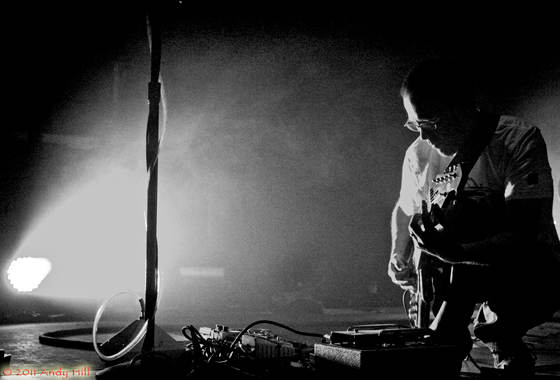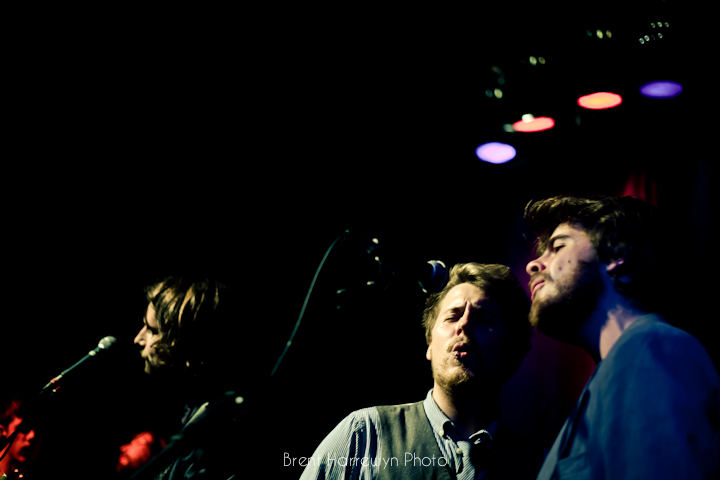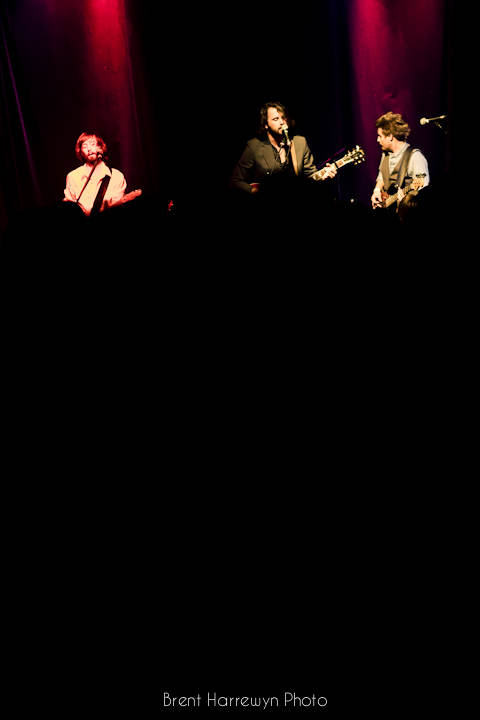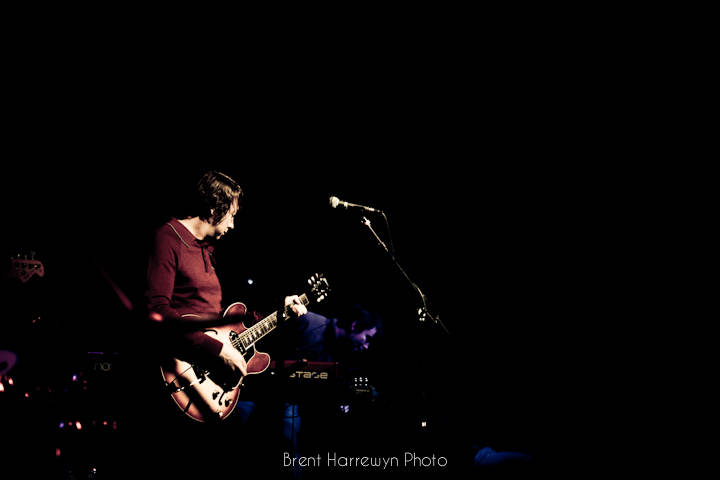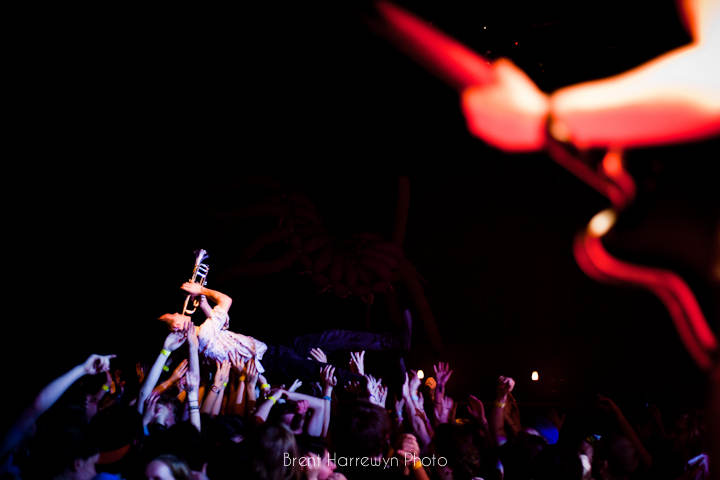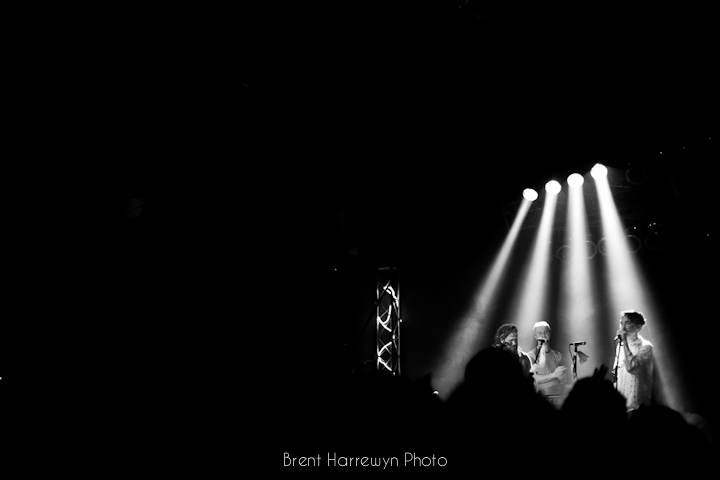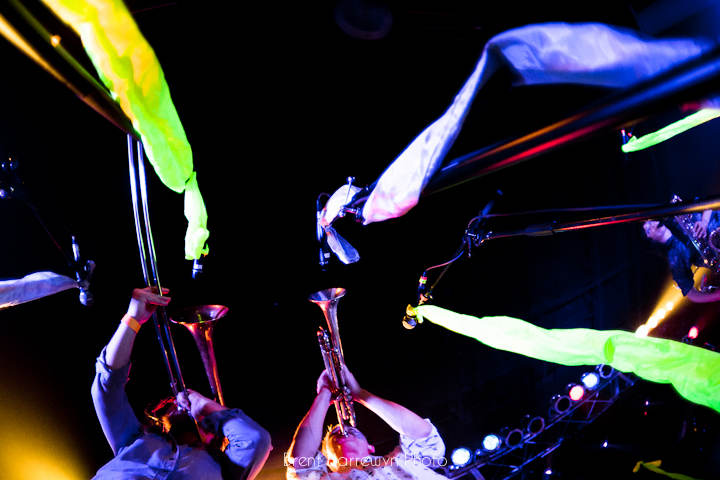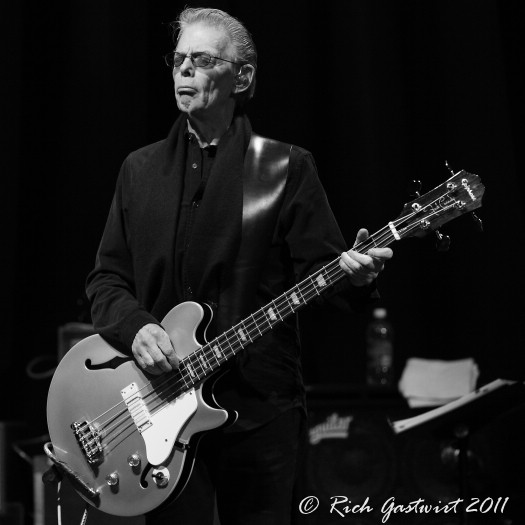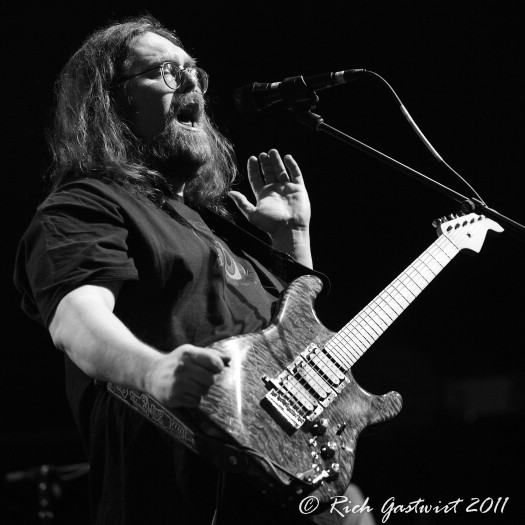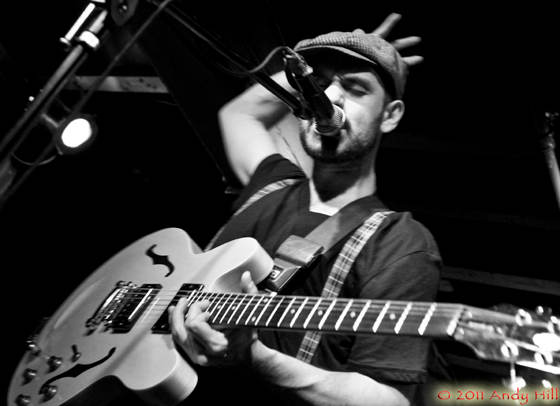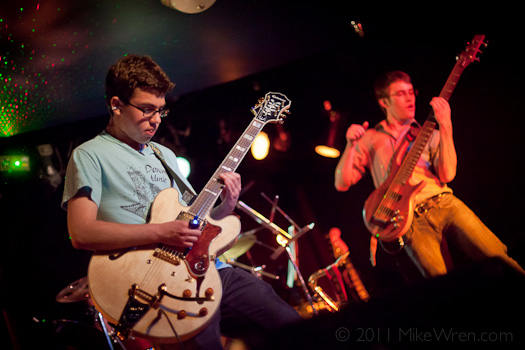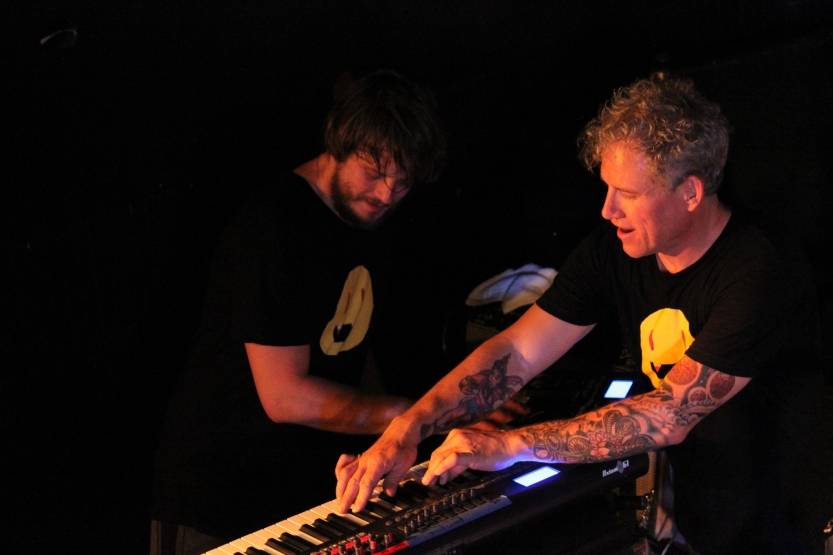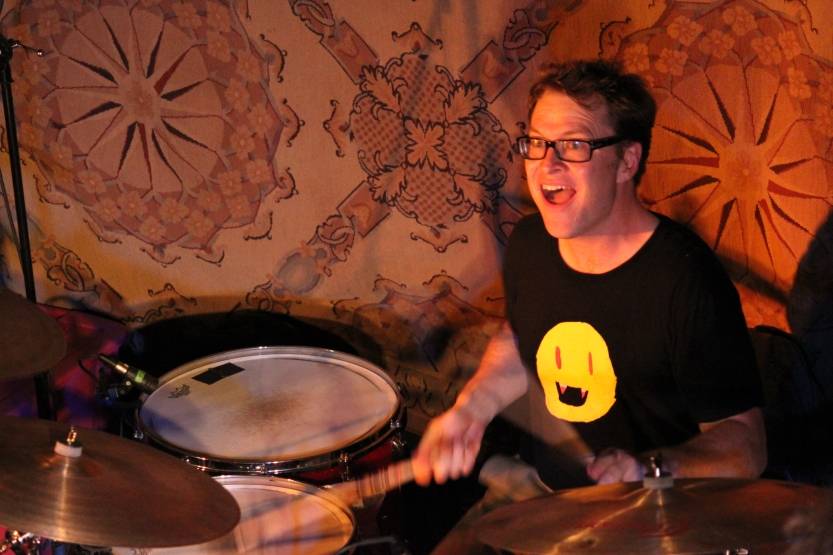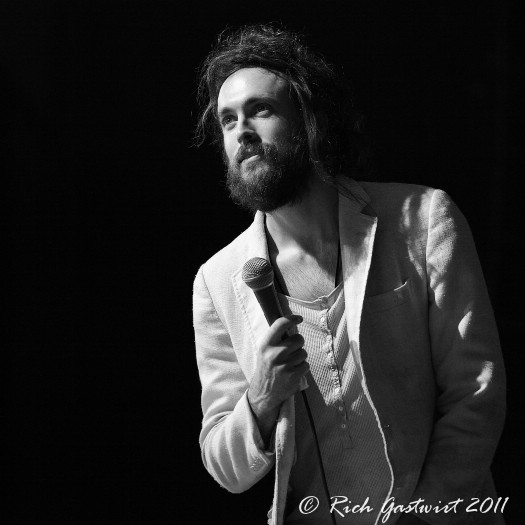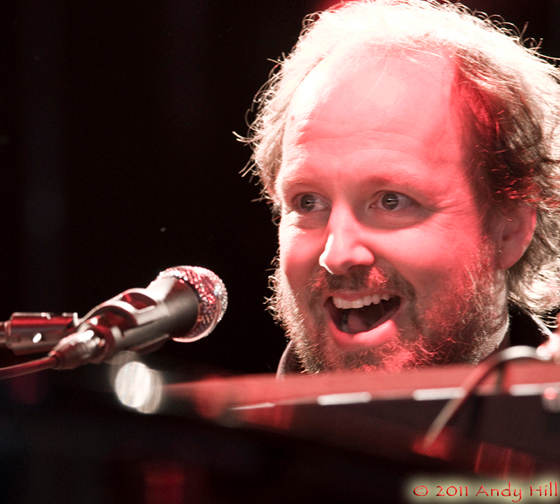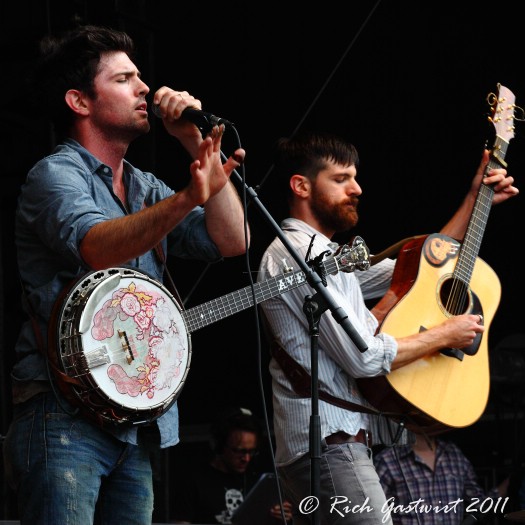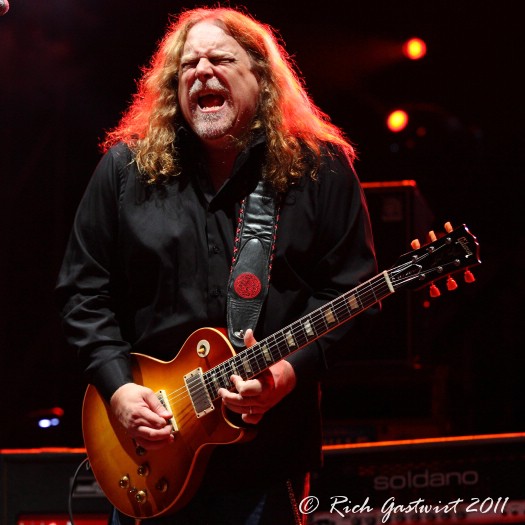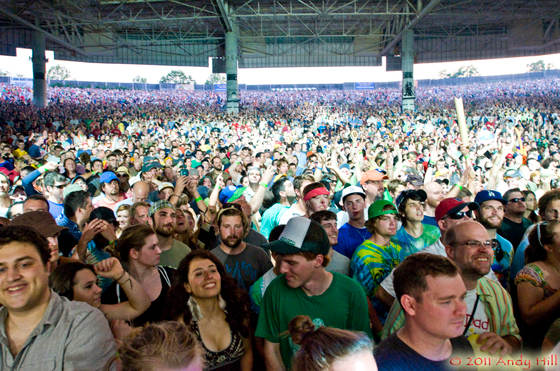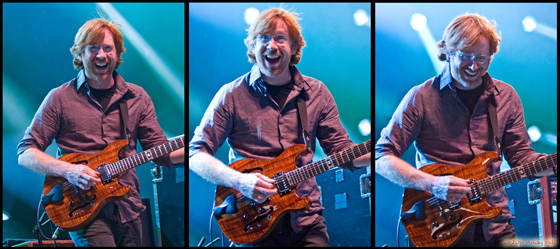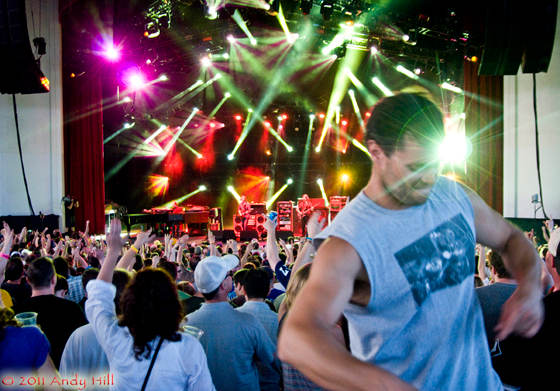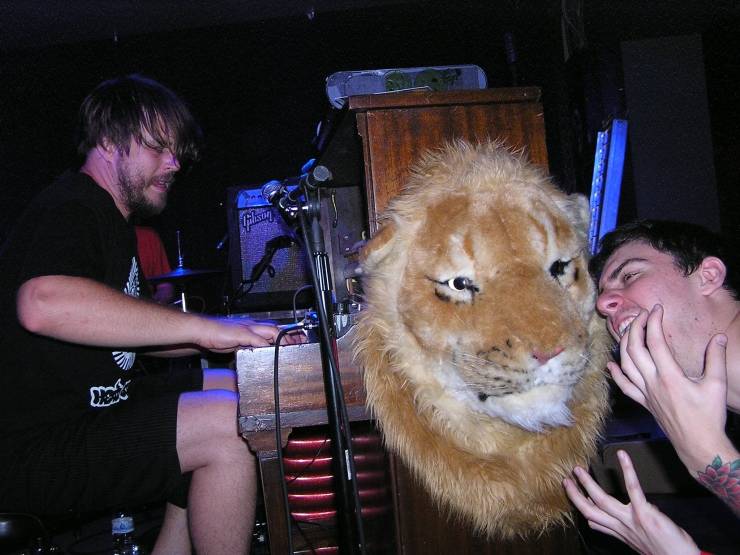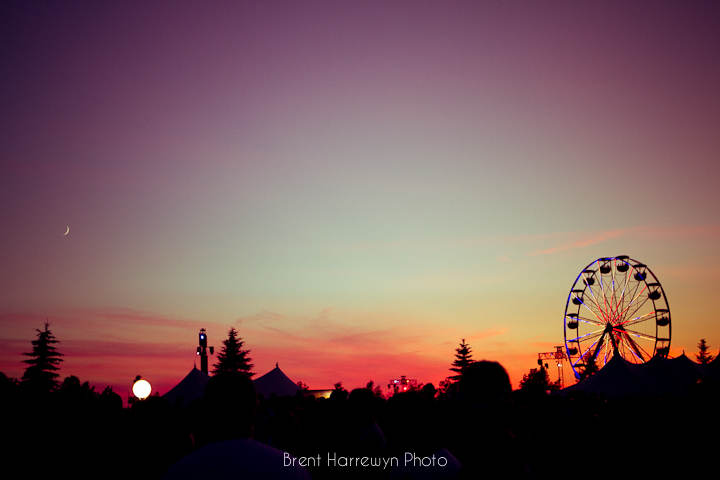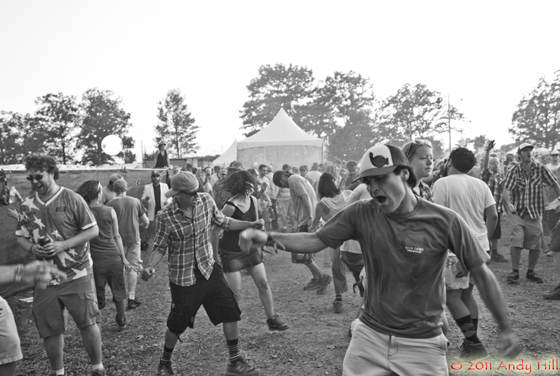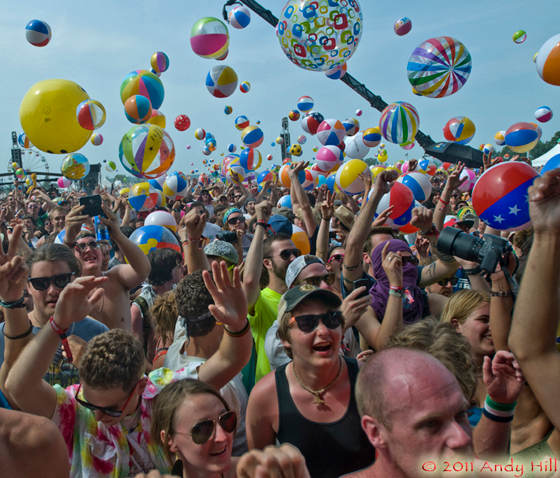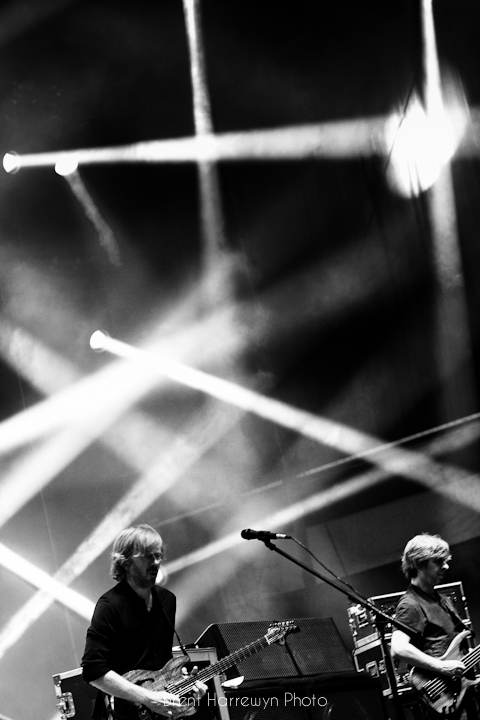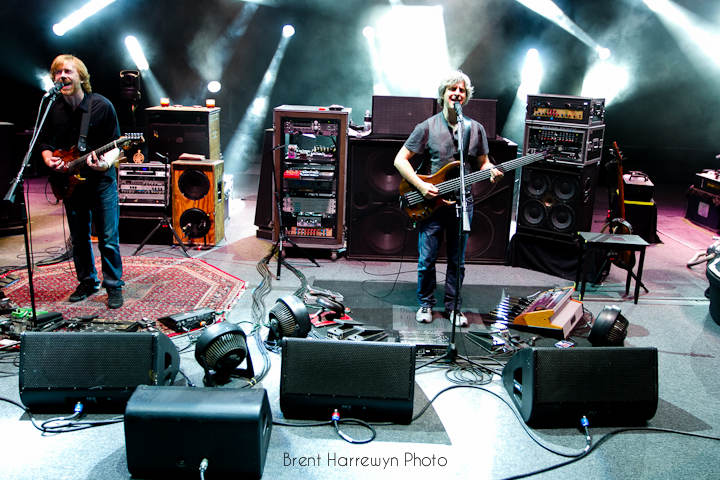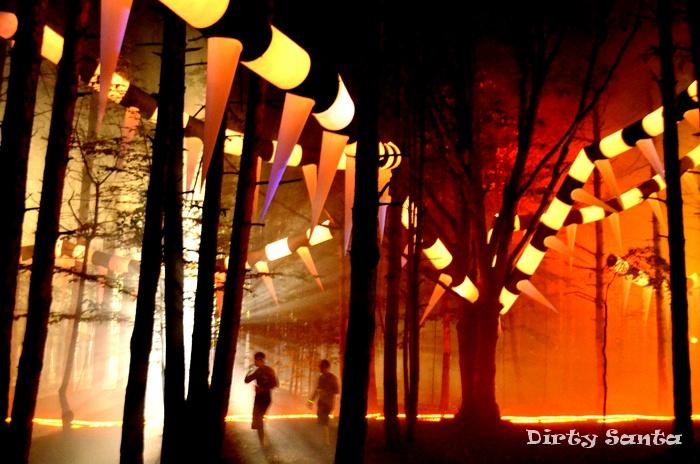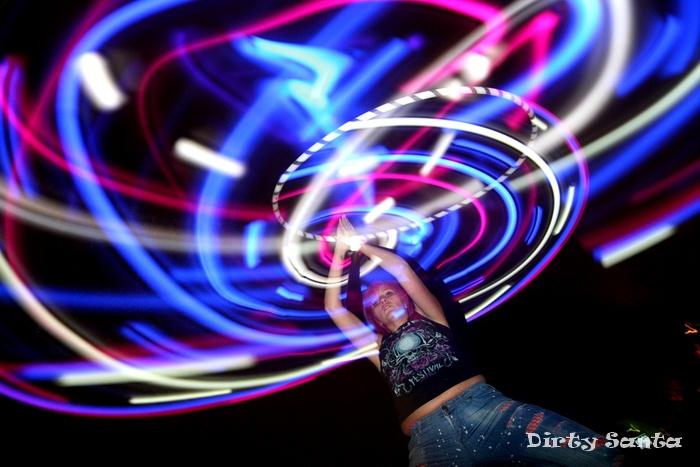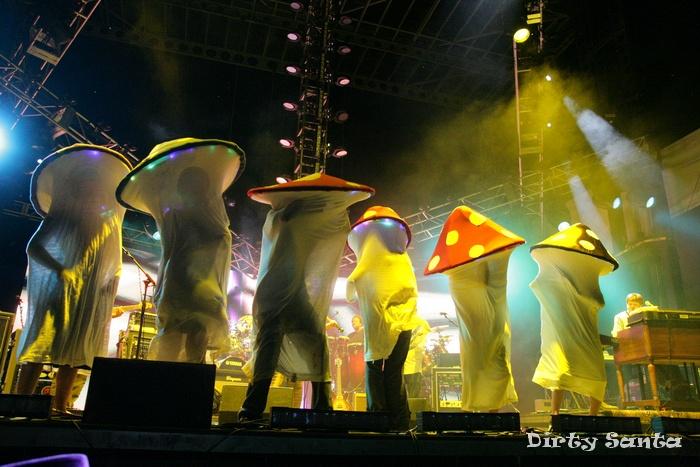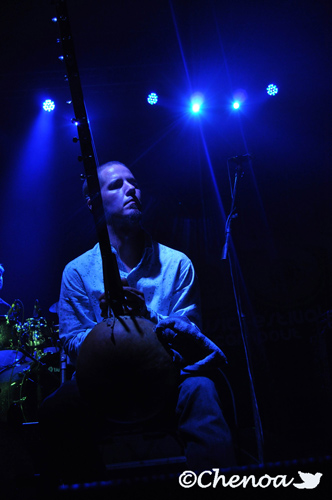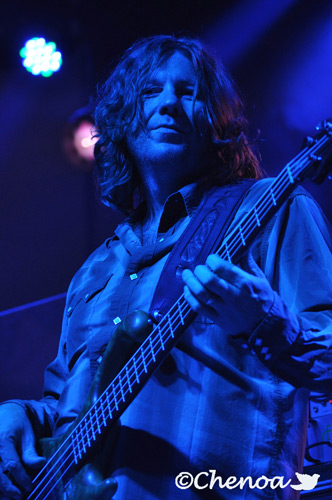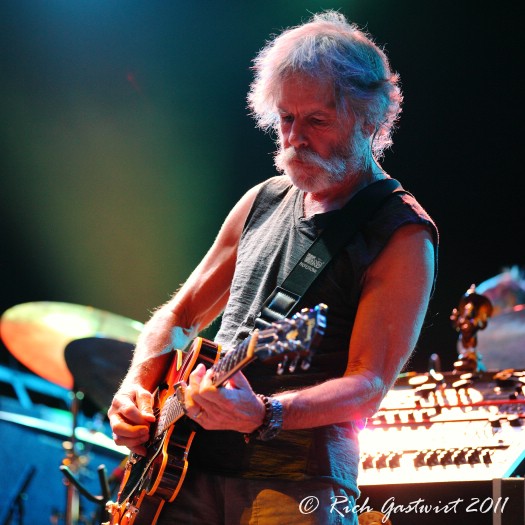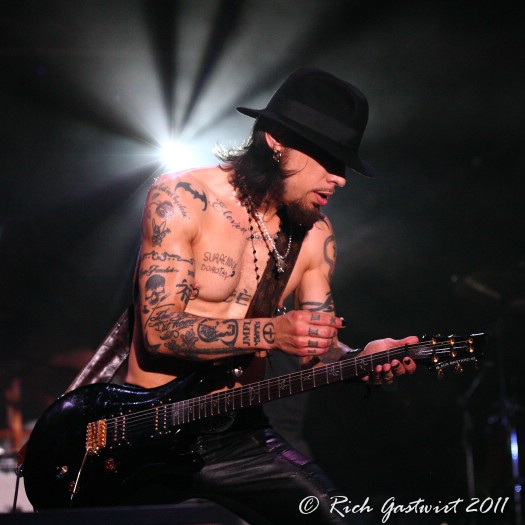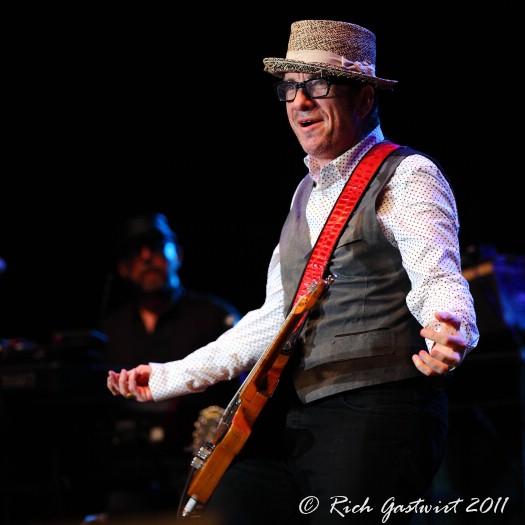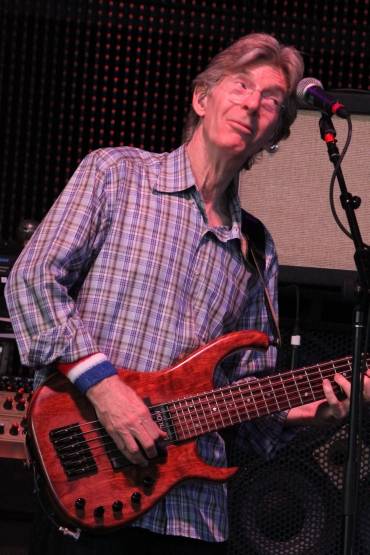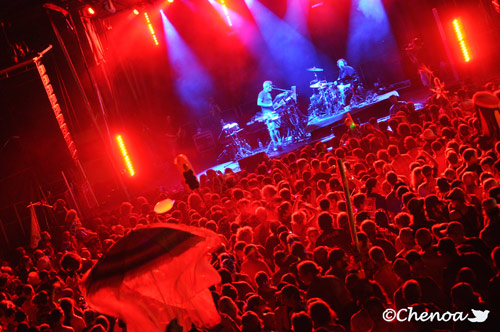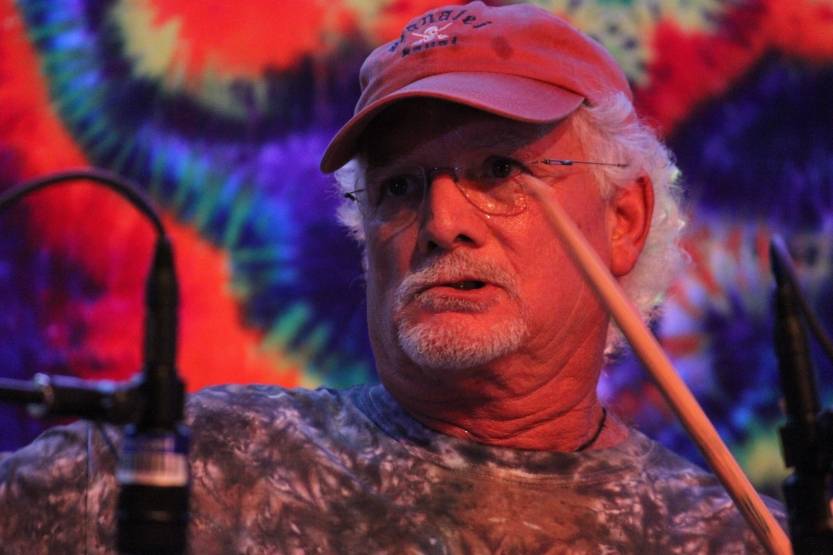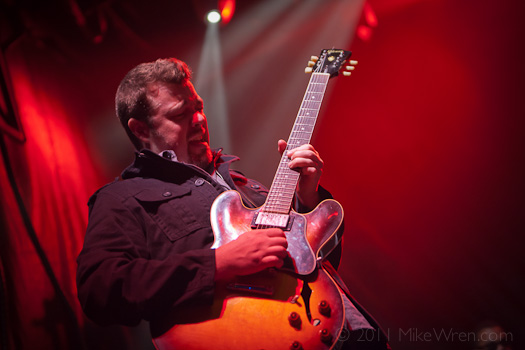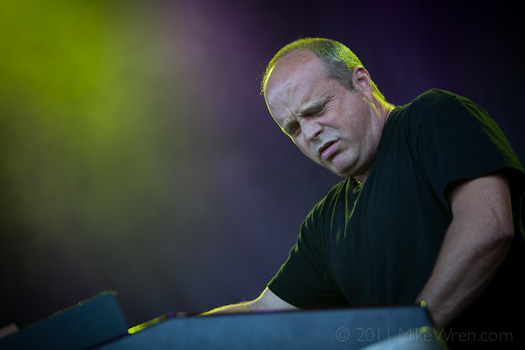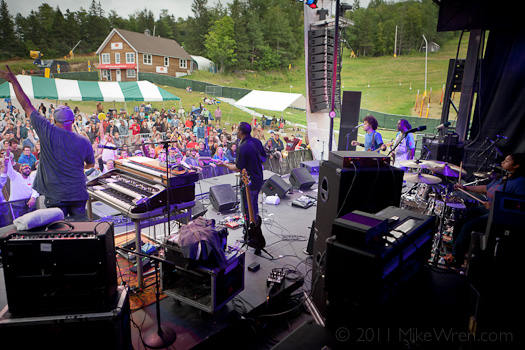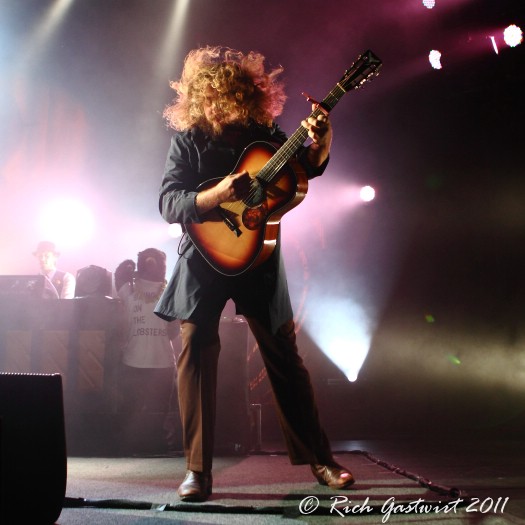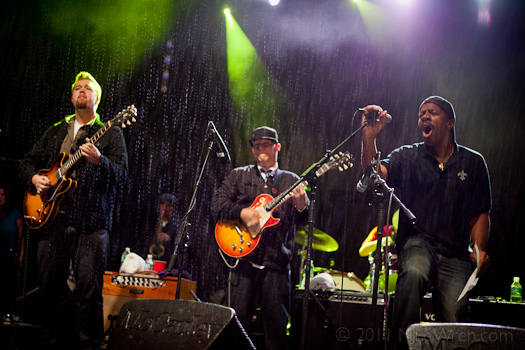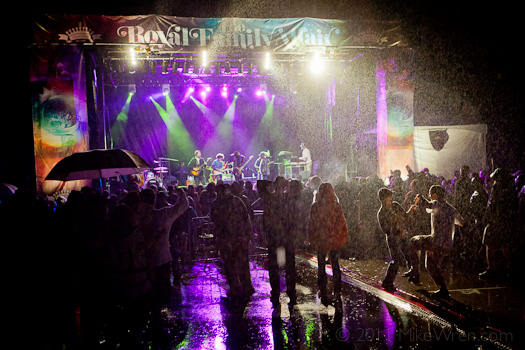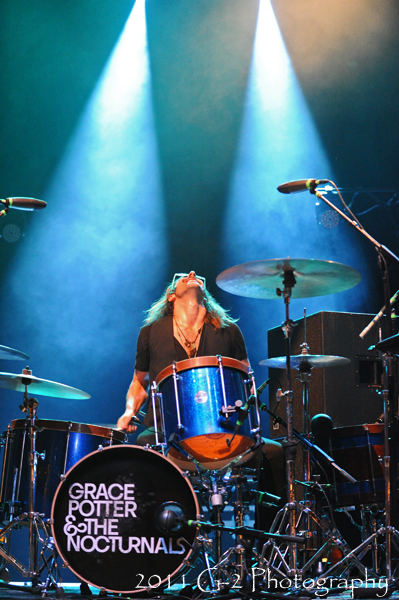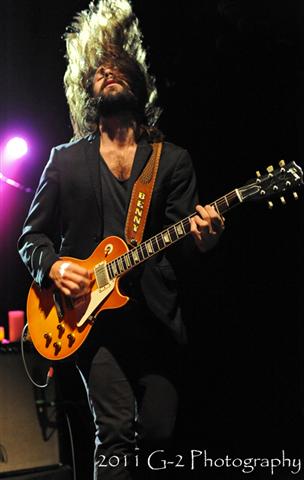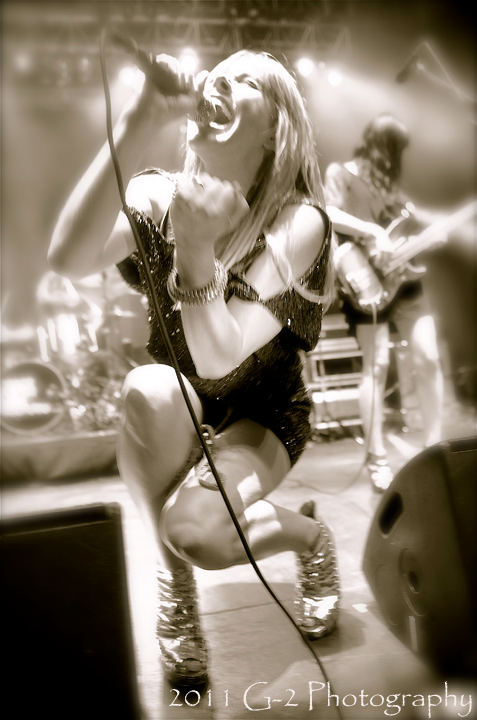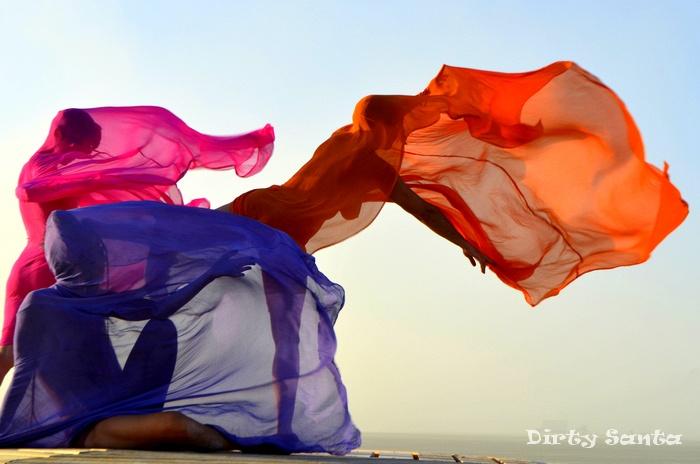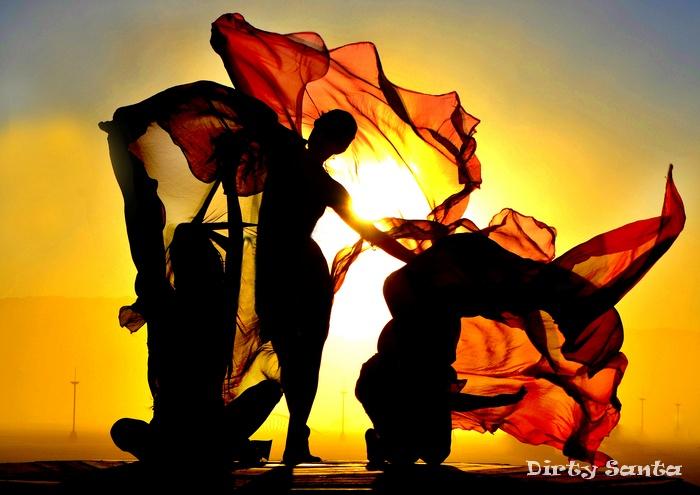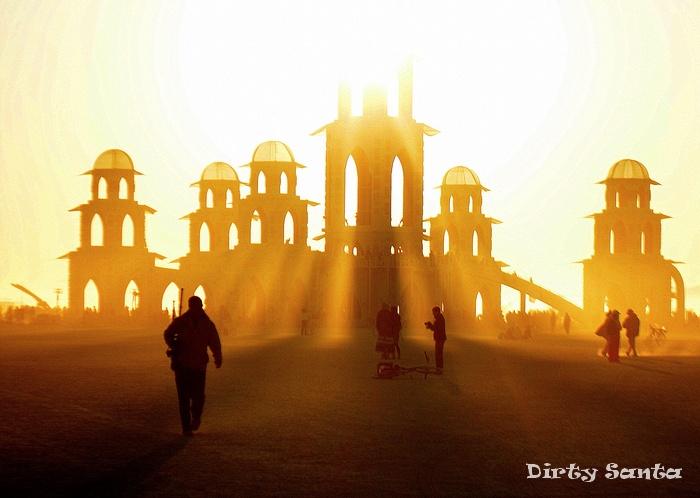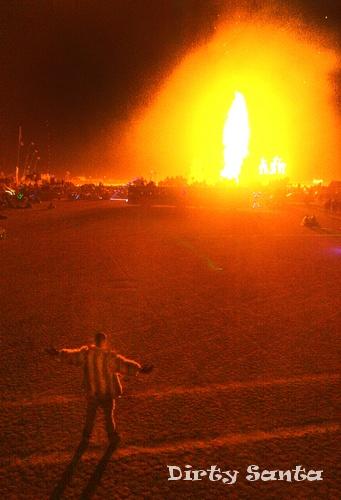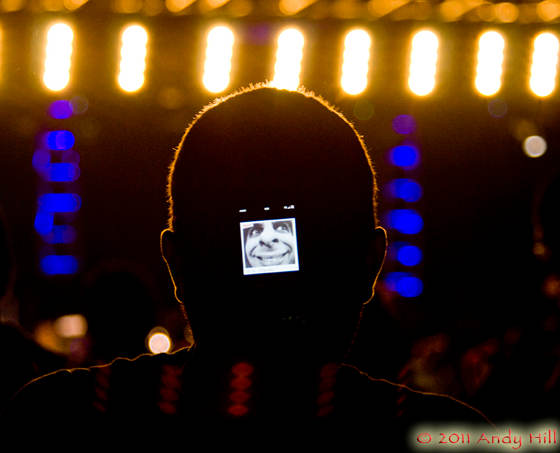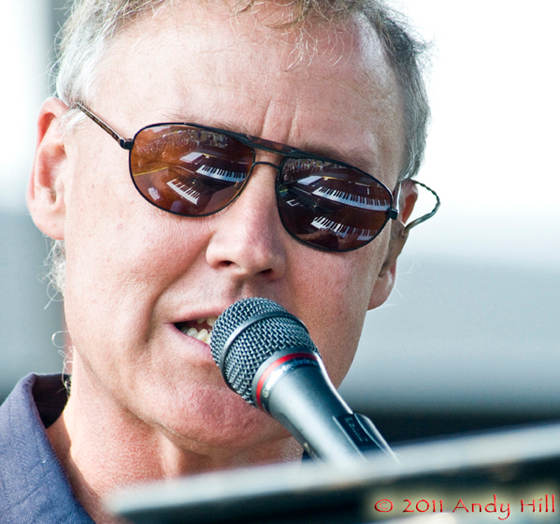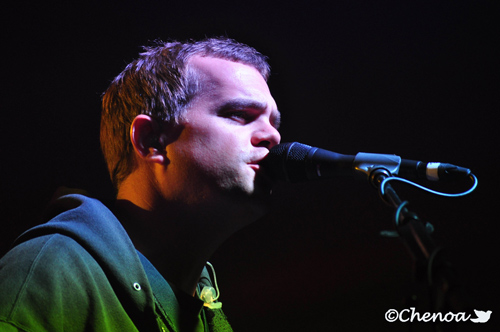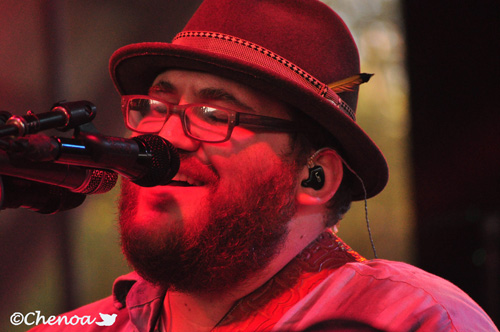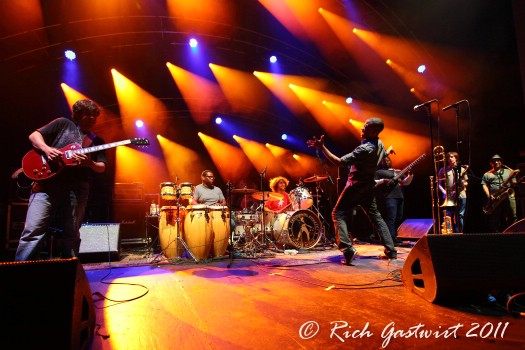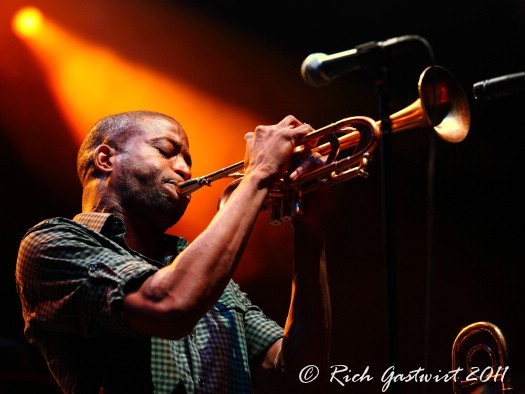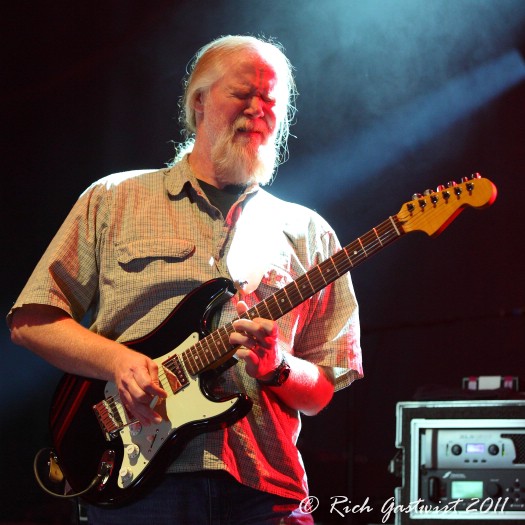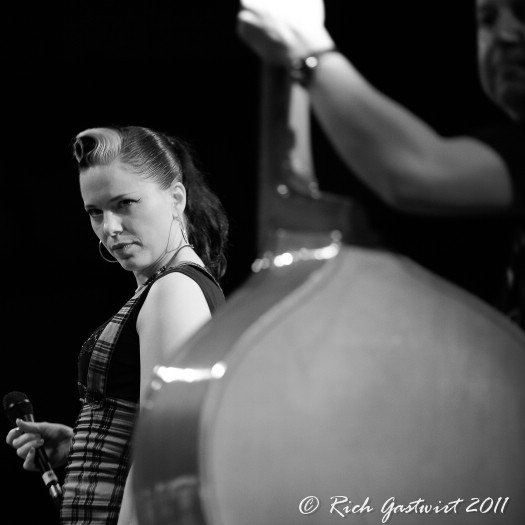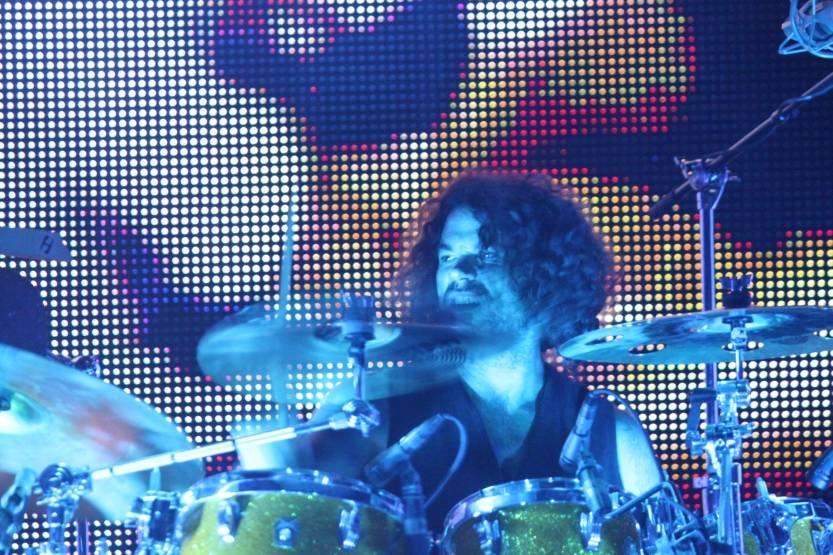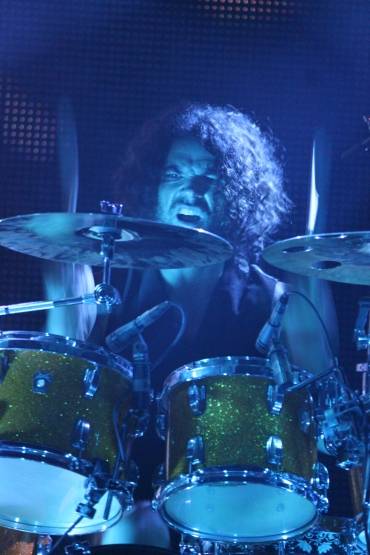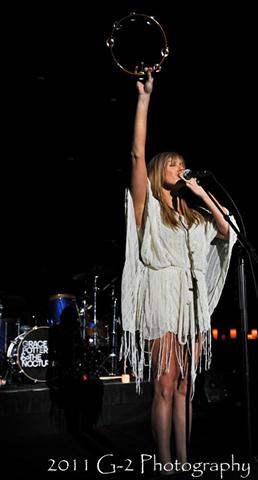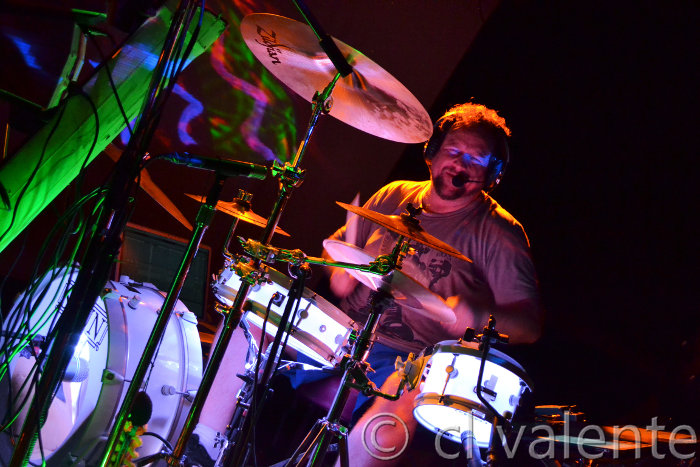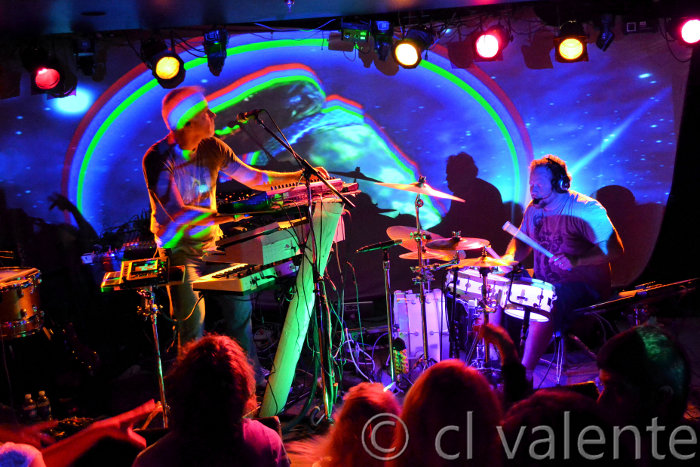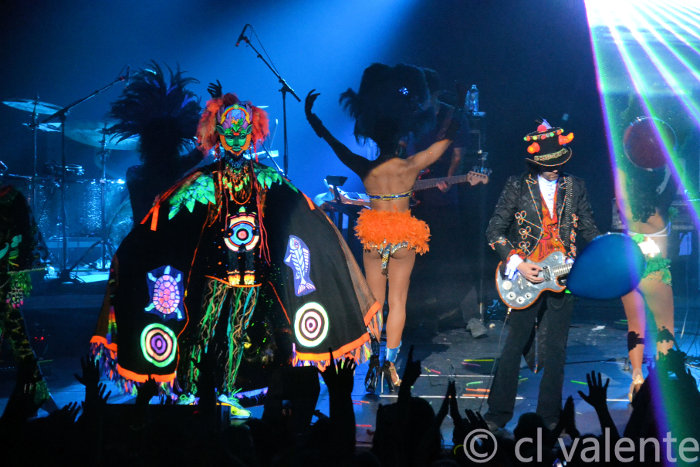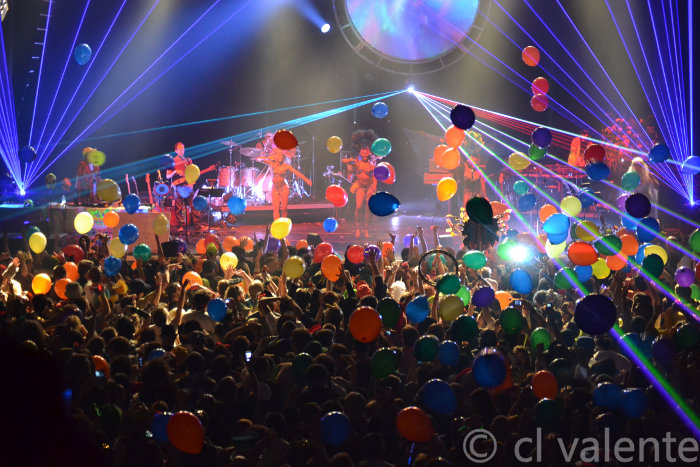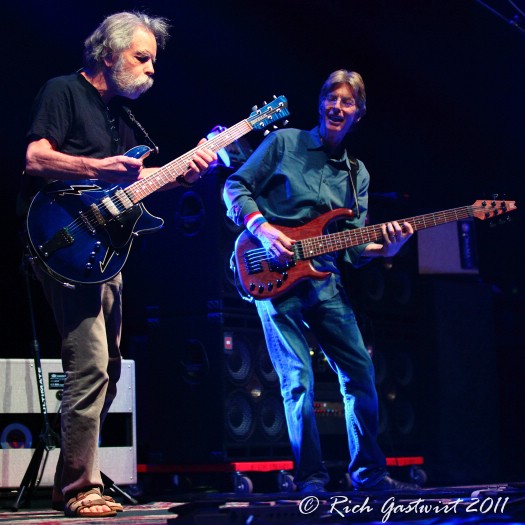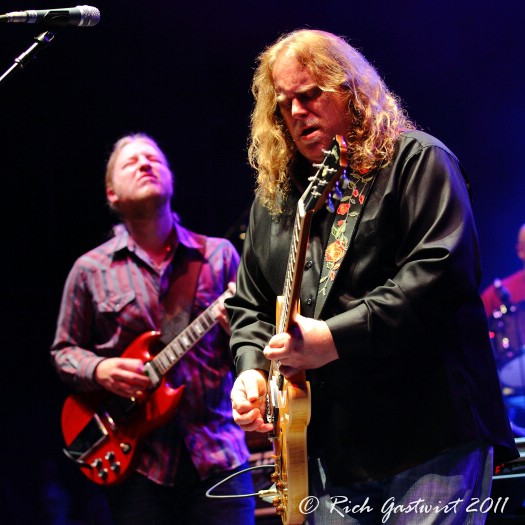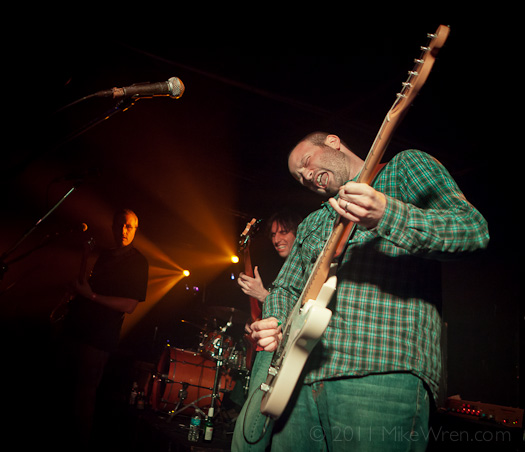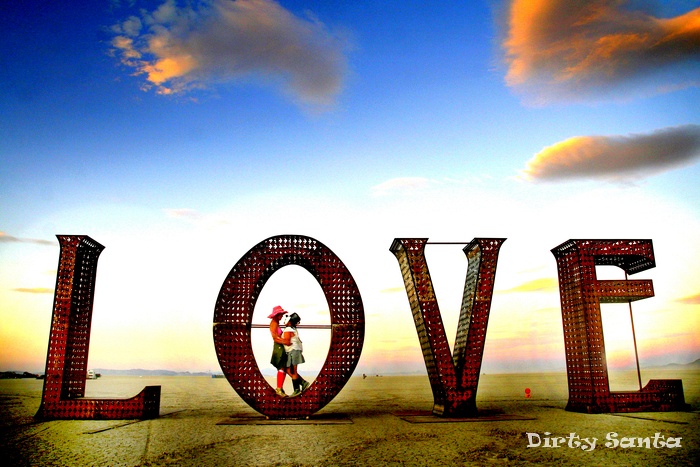 Intro by Mike McKinley
State of Mind's photographers covered over 100 shows and festivals in 2011. And they killed it! There are a few new photographers and a few that didn't participate this year' but the story about their amazing work' from my perspective' has not changed -- here's what I think they do best: They document a range of diverse acts' but more importantly they capture the spirit of the music and event brilliantly. State of Mind's photographers do more than get the shots -- you look at their photos and you know what it sounds like' you know the vibe' you know the smell of the room. They tell the story with their camera. Here are the photographers included and check out Mike Wren's narrative on his shots:
Richard Gastwirt
--
visit his Stage Shooter Facebook page.
His photos are of Trey Anastasio' Trombone Shorty' Furthur' Warren Haynes' Edward Sharpe and the Magnetic Zeroes My Morning Jacket' Elvis Costello' Jane's Addiction' Imelda May' and the Allman Brothers.
Brent Harrewyn
--
visit Brent's site
. His photos are of Chamberlin' The New Mastersounds' Rubblebucket and Phish at Super Ball.
Chenoa Charpentier
-- her photos are of EOTO' Umphrey's McGee' moe.' Zach Deputy and Toubab Krewe.
Andrew Wyatt (Dirty Santa) -- his photos are of Skerik' Burning Man' Electric Forest' String Cheese Incident' and Phantogram.

Chelsea Valente
-- her photos are of EOTO and Shpongle Live.
Bud Fulginiti
-- his photos are of Garage A Trois' Marco Benevento' Furthur' 7 Walkers and Primus.
Mike Wren
--
visit Mike's site.
Here's his narrative on his shots:
When you're able to tally the number of shows you hit in a year with only two hands' it's easy to recall your favorite live music moments. In my case' the number of photo "keepers" totaled 3'425 frames. I've always been a little verbose.
Although' truth be told' I cheated a little bit: I'm counting a festival' The Royal Family Affair' as one show. By means of keeping the peace in my house' a little creative accounting was is in order.

Ominous Seapods 2/11/2011 Reunion - The Waterhole - Saranac Lake' NY. Seapod offspring play during soundcheck.
Trey Anastasio Band 2/19/2011 - The Palace Theatre - Albany' NY

Lo Faber & Aaron Maxwell Acoustic Duo 2/19/2011 - Red Square - Albany' NY
McLovins' 5/14/2011 - Jillian's - Albany' NY

Royal Family Affair 8/12 - 8/14/2011 - Stratton Mountain' VT
Eric Krasno' John Medeski' Dumpstaphunk' Royal Family Allstars' and the fans (and lone photographer) who braved the torrential downpour at the end of the weekend.
Ominous Seapods final (no really!) farewell show' 12/17/2011 - Valentine's - Albany' NY

Happy 2012!
tell a friend
Comments
Michelle A.
January 10, 2012
Boy, those non-participating photographers oughta get in the game! Nice work everyone - there's some beautiful shots in there. An interesting and diverse collection!
Sam
January 10, 2012
Beautiful!
zeus
January 11, 2012
nice !!
Andrea K
January 11, 2012
What an excellent assortment of photos! Good job photo staff!
Artie
January 12, 2012
Amazing job guys and gals!
Cher
January 17, 2012

Emotions and Events
are not the same thing.
Capturing a emotion or a
thought is difficult,
capturing a feeling of
an event is easier.
Capturing the artists
emotion in one/part of
a second will set a nice
challenge for 2012.
Sexy or rocking are
easy shots. Shooting
that exact emotion in a
second a little trickier.
Show me Gracie lost in the
love of a lyric or Bobby
Weir plowing through the
power of the blues in a
single second. Like the joyous
triple play of Trey's joy.
Have a great time in 2012
everyone. I liked all your
photographs. Give me the artists
emotions and not just their
expressions in 2012. I want
you to have a little inspiration
that's all, to keep yas shooting
in thoes fractural seconds.
Excellent photography is the most
difficult of accomplishments.
Keep on rolling.

Add your comment
related articles
Shows: Widespread Panic
Shows: Burning Man 2013
Shows: moe.
Shows: moe. + Marco Benevento
Features: Grand Point North Festival 2013
More on:
moe.
,
American Babies
,
Phish
,
Trey Anastasio
,
Furthur
,
The Allman Brothers
,
Garage A Trois
,
My Morning Jacket
,
Toubab Krewe
,
Trombone Shorty
,
Bruce Hornsby
,
7 Walkers
,
Rubblebucket
,
The New Mastersounds
,
Chamberlin
,
Jane's Addiction
,
Skerik
,
Imelda May
,
Warren Haynes
,
Edward Sharpe and the Magnetic Zeros
,
Best of 2011
,
Phantogram
,
The McLovins
,
Widespread Panic
,
Shpongle
,
Elvis Costello
,
EOTO
,
Grace Potter and the Nocturnals
,
The New Mastersounds
,
Bruce Hornsby
,
Marco Benevento
,
Zach Deputy
,
Ominous Seapods
,
Burning Man
,
God Street Wine
,
Soulive
,
John Medeski
,
Chamberlin
,
Primus
,
The Avett Brothers
,
Umphrey's McGee