Blog

The Mystery of Jerry Garcia & Merl Saunders' "Positively 4th Street"
by Mike McKinley
June 7, 2012
Before I get into the mystery of Jerry & Merl's rendition of "Positively 4th Street," let me preface…

Out of all the transformative experiences I've had with music, Bob Dylan's "Positively 4th Street" ranks up there. If I had a list, it would have to be in the top five. If I had categories, it would be perfect under the "empowerment" column. I was around sixteen and having an incredibly difficult time. I vividly remember sitting there hearing, and I mean actually
hearing
the song for the first time. There it was, Dylan singing the ultimate "fuck you" song and not holding back any feelings about people's bullshit and their superficial motivations. Finally, the truth! It was so direct. Out of nowhere it came blaring from the radio so loud and clear on that hot summer evening. It seemed so simple, but sometimes you just need to hear someone else say it to remind you you're not alone in your thoughts. And it arrived so mysteriously: who could predict an organ-laden tune randomly coming out of the "oldies" station would all of a sudden be a life changer?
And just like that I was in a much better place. That experience really saved my ass, as they say. That was my jumping off point with Dylan, and I haven't found anyone who does it better since. It was my proverbial light bulb moment. While in the car the other day I caught a few minutes of an interview with John Mayer on NPR's World Cafe and he said he recently had his light bulb moment with Dylan. After getting beaten and bruised during his twenties, he wanted to hear something that sounded beaten and bruised. He mentioned something about always hearing the Dylan parody, but not ever actually hearing Dylan. Finally, it clicked for him. Similarly, as a young kid, I remember Dylan appearing in the "We Are the World" video and all of my friends laughing when he started to sing. Man, little did I know then.
After having that kind of experience with Dylan's "Positively 4th Street," I still find his version untouchable, obviously. But I've come around to Jerry Garcia and Merl Saunder's rendition from Live at the Keystone. The older I get, the more striking it becomes.

Leave it to Garcia to approach the song from a different angle and masterfully deliver it with equal poignancy. The space they leave in the groove and the way it slowly builds is quite the contrast to Dylan's direct, snarling original. But the song's purpose and
feel
is still intact. It's just delivered with a softer tone and a quieter confidence.
And there's some mystery in the recording. After a recent phase of listening to the song three times a day for a week or so , I'm still baffled by one part. Around 5:05, mandolinist David Grisman comes in and plays beautifully -- he sounds so in the moment. Two things are odd here: First, Grisman's tone sounds more guitar-like than usual, and second, he wasn't at this live recording. He overdubbed his part at a later date. But it sounds like -- with all its awesome subtleness -- the band is reacting to him. Not the other way around. Anyone care to shed some light on this mystery? If not, thanks for listening and enjoy the hell out of this tune.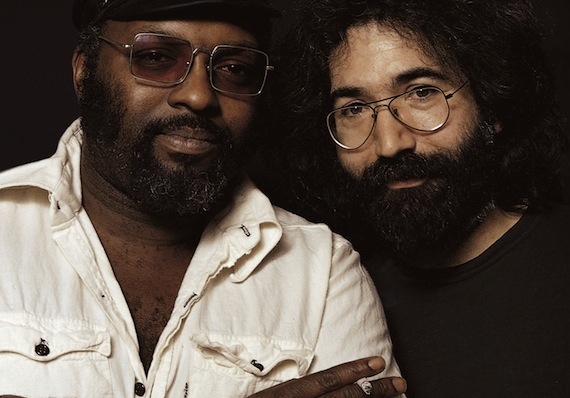 tell a friend
Comments
AK
June 11, 2012
Never knew it was overdubbed before, but I think it was supposed to be a little Merl solo that he just let hang instead - there's a lot of those still phrases on some of those early Jerry Band gigs.
Mike M.
June 12, 2012
Yeah, a lot of beautiful things come out of being so loose.
J Hunter
July 26, 2012
Like many of his contemporaries -- Hendrix and Roger McGuinn, for instance -- Garcia was as effected by Dylan as any of us in the "civilian world." How could you NOT be? I was listening to "Peggy Day" off _Nashville Skyline_ coming home tonight, and it still knocks me out. The Dead always liked to cover Dylan, and their version of "It's All Over Now, Baby Blue" was a consistent crowd-pleaser. That said, the Dead were also amazing interpreters who could take other people's material and make it their own. That's why Garcia's take on "4th Street" (which is, without a doubt, the ultimate "Go fuck yourself" song) makes me smile like a motherfucker... and, at the same time, doesn't surprise me in the least.
Giorgio
June 22, 2013
I guess I should comment, better late than never. Great text. About the preface, I got an altogether similar experience with the well-named 'fuck you' song. May I mention Frank Zappa as another mind blowing, 'transformative' source. I actually remember the time I heard Watermelon in Easter Hay for the firt time.
Add your comment