Blog

Halloween 2009: More Than an Excuse to Dress Up Like a Hooker
by Mike McKinley
November 8, 2009
Bill Maher said' "Let's call Halloween what it is -- an excuse to dress up like a hooker." For a lot of bands' it's a chance to dress up in a musical costumes and play a wide range of covers. There were plenty of surprises in 2009. Here are a few cool things I found out and about on the interwebs.
Phish - "Torn & Frayed"

Phish - "Shine A Light"

moe. had plenty of surprises (
see the review and photos here
) -- Paul Simon' Phish' Miley Cyrus' Pink Floyd' Grateful Dead and Tenacious D. Here's there second set opener' Phish's "Stash":
Lotus
used David Bowie as their theme at the Sonar in Baltimore -- going in and out of different Bowie material throughout the night ("Suffragette City'" "Fame'" "Let's Dance!'" "Under Pressure'" "Space Oddity'" "Rebel Rebel"). Also' each band member dressed up as Bowie from a different era. They worked with a professional makeup artist and all -- here's a photo posted on the band's message board: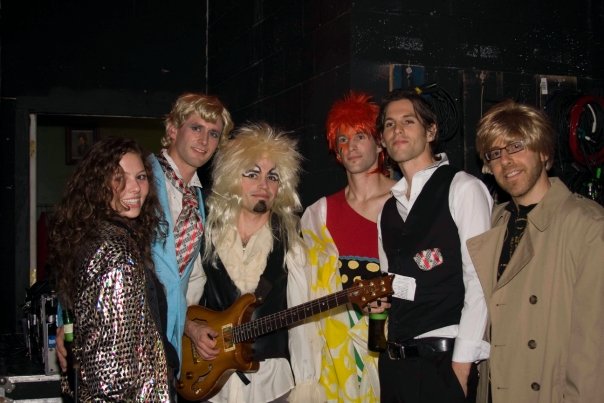 Lotus - "Let's Dance!"

Rubblebucket's
Alex Toth and Kalmia Traver dressed up as each other - pretty spot on: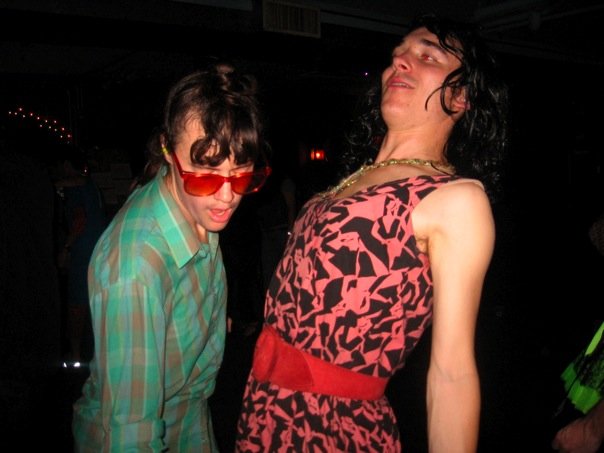 Widespread Panic
played in Austin' TX and covered songs by Nirvana' ZZ Top' Meat Puppets and Leon Russell -- it looks raging:
Gov't Mule
with guest
Jackie Greene
' paid tribute to the Rolling Stones at the Tower in Philly -- check out Matt Abts doing his best Mick Jagger:
tell a friend
Comments
BLK
November 9, 2009
Nice post! Lots of music fun this year.
Marcus
November 9, 2009
Indio was redonkulous! I love all the Exile vids and that I'm starting to feel human again.
Add your comment