Blog

Liberate Festival 2010: Lotus' Brothers Past' Rubblebucket...
by Mike McKinley
April 26, 2010
The 2010 Liberate Music & Yoga Festival will take place August 20th and 21st in beautiful Sheldon' Vermont. Here's the line-up so far: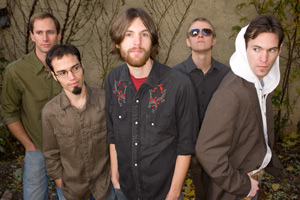 Lotus' Brothers Past' Rubblebucket' Dead Sessions & Friends' Spiritual Rez' Trance Dance w/Roger McKeever' Tom Hamilton's American Babies' Kirtan w/Prem Prakash' Twiddle' Toussaint the Liberator & Buru Style' Dopapod' the Human Canvas' Music Meditation w/Danny Morris
tell a friend
Comments
Nate Dogg
April 27, 2010
I was at Liberate last year and also volunteered for it. It was amazing. Intimate setting. Awesome music. Crazy good food. Fantastic vibes. Tucked into the hills of Northern VT - It does not get better!
EJD
May 19, 2010
i'm pretty stoked to come out for this
Matt
May 29, 2010
Going to be my first time this year. so pumped. can't believe emancipator is going to be there.
EJD
May 30, 2010
i know! haven't been able to catch him in person yet...
Add your comment